Visual Media Program Gets Students Industry Ready
By Megan Sciarrino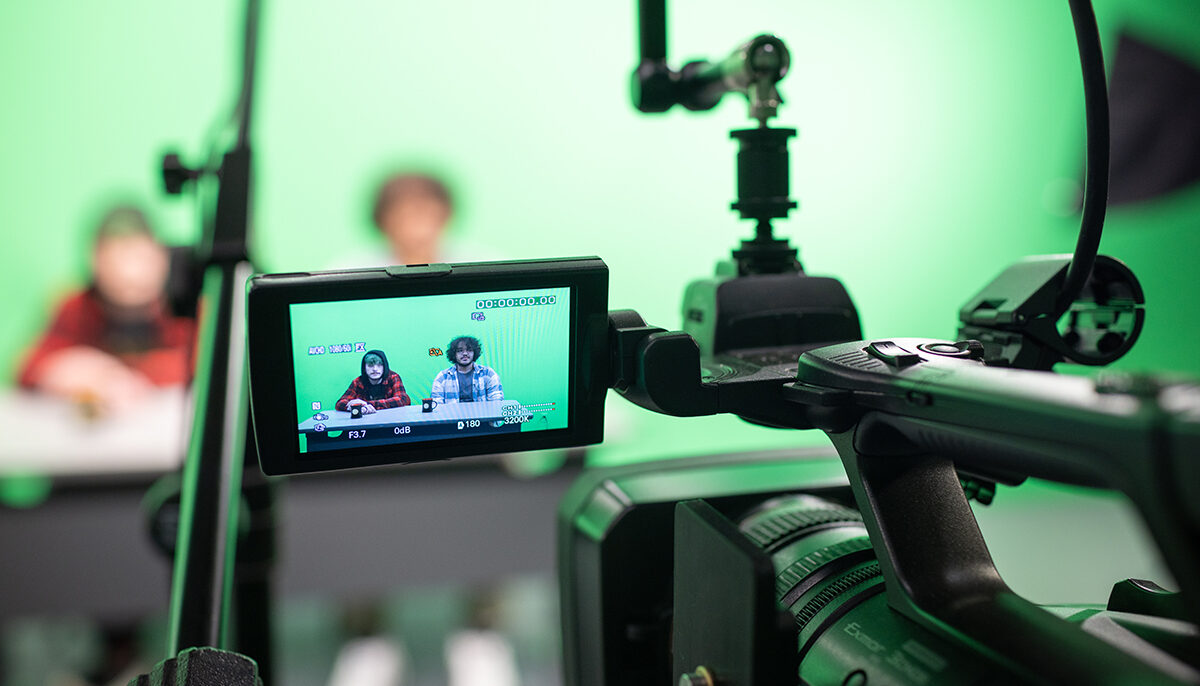 From photography and video production to digital storytelling and social media management—seeing is indeed believing when you see where students and alums are landing with Lehigh Carbon Community College's visual media program.
Introduced in 2019, this degree path develops hobbyists, as well as individuals with Hollywood hopes, into industry-ready professionals in as little as two years.
The key deliverable and defining difference of this LCCC offering is that students graduate with a professional-quality portfolio to share with prospective employers.
"You're going to come out of this program with a portfolio. For me, that was the most important and helpful thing," says student Ava Rosario. "It doesn't matter how many years you went to school. What employers really want to see is that you know what you're doing, that you're creative, and that you care about visual arts. This program really pushed that."
Student Brandon Santiago says he's finding early career footing at the encouragement of his instructors while earning his associate degree, opening new doors to learning and discovering aspirations.
Adjunct digital photography professor Chris Shipley introduced Santiago to the dynamic arena of sports photography, connecting him with freelance opportunities with Lehigh Valley Live, where Shipley works as a contributor. Santiago covers sports, proms, festivals, and more.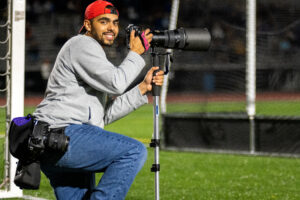 Santiago says, "The fact that I actually get paid to do what I love has been an amazing experience."
Whether it's one-on-ones about camera hardware or reviewing editing software, Santiago says Shipley is helping him celebrate the art while solidly grasping the industry.
"There's the time aspect of deadlines and how captions and galleries need to be done," says Santiago. "It's all part of the package."
LCCC professor and program coordinator Wendy Barron says engaging professionals like Shipley to serve as faculty is by design. It is part of how the college is offering visual media as a comprehensive technical degree, ultimately developing graduates who are workforce ready.
Shipley's own career has evolved over the years from photographer to photojournalist to digital content creator.
"The industry as a whole has a great future. It's clamoring for more and more digital content!" says Shipley. "But somebody needs to be producing it, and that's where this program comes in."
With faculty mentors and a strong focus on hands-on learning, students quickly overcome fears and understand the real work of big breaks.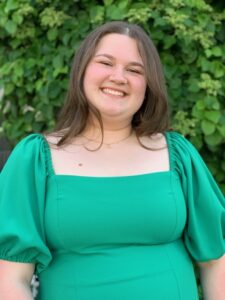 "I loved being able to actually touch a camera and learn what the buttons can do," says Rosario. "In the beginning, you're nervous about picking up the camera, and by the end, you're being advised to consider a professional camera and you just feel great about the development you see in yourself throughout those two years."
In the midst of honing new skills, Barron connected Rosario with an opportunity to be a production assistant for Bethlehem-born actor, writer, and director Daniel Roebuck when he returned home to film Lucky Louie.
Rosario, who'd hoped to become a director from an early age, describes the experience as inspiring and humbling.
"You get to see all the different parts come together, knowing you had a role in helping it all work cohesively," says Rosario. "When I was younger, I wanted to be a director, but I didn't really think about the beginning. I wanted to skip steps and have it become a career. Being a production assistant taught me a lot and it humbled me."
Rosario recently accepted a position as a video content creator with a wedding studio and is also outlining a short film she plans to submit to local film festivals.
Graduate Tracey Stanton is proof that curiosity alone is a great place to start; she says the program bridged the gap she had between having a hobby and exploring a career.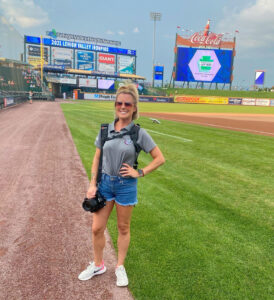 "I had been taking pictures on my phone and gradually moved to a camera, and when I went to LCCC I wondered what I really wanted to get into. I talked to my advisor and he said there was this new program for visual media," says Stanton. "So what started off as a hobby became me wanting it to be more than just that."
Stanton works for a local photography studio and is leveraging her visual media degree for a four-year program to continue learning and trying on new ideas, something she says LCCC exposed her to.
"The most valuable thing I learned from the program was to be more creative," says Stanton. "I've done a lot of things I didn't think I'd ever do, like video production and journalism. I did a whole TV show! It has pushed me to think outside the box and pursue so much more."
For more information on the Visual Media A.A.S. program contact Professor Wendy Barron at wbarron@lccc.edu. Or check out the website.