Trailblazer
By Shane Baglini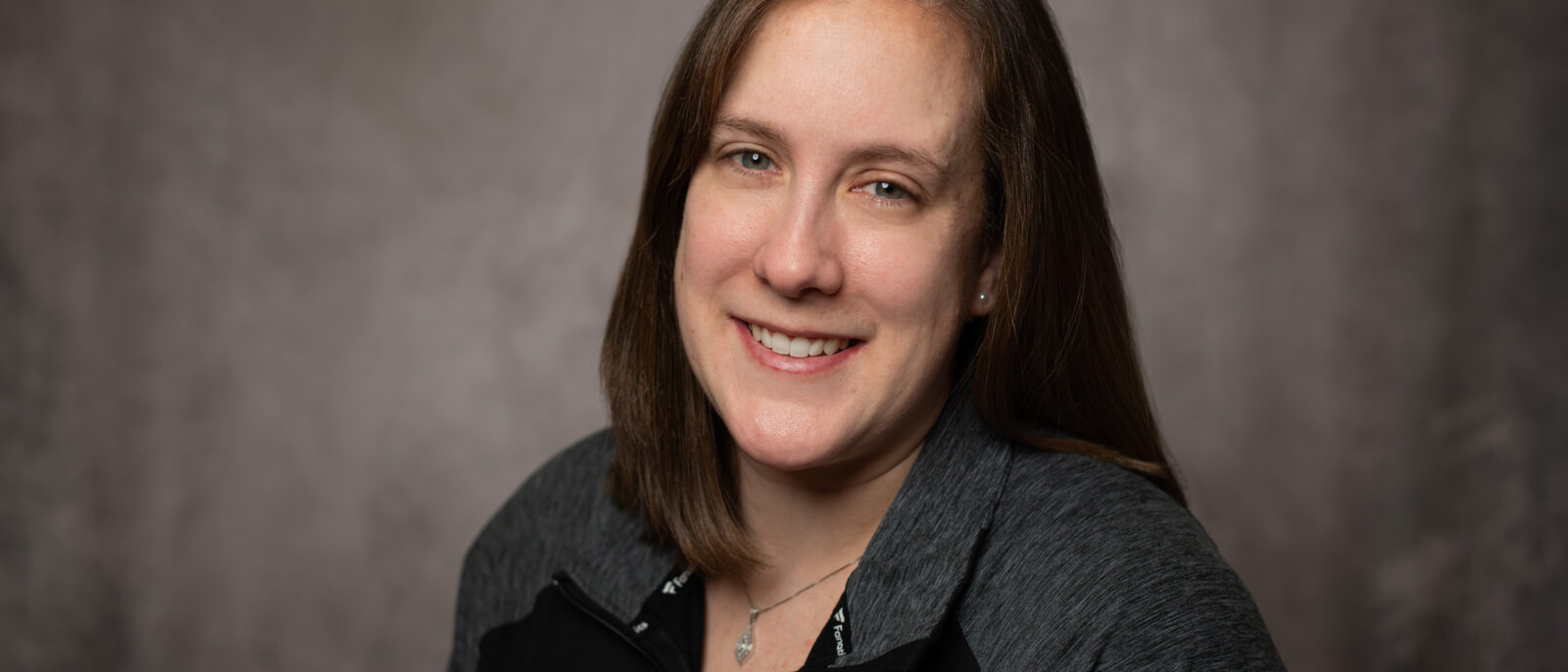 Kelly Whitt, a 2011 graduate from LCCC with a degree in communications, began her time at LCCC with a dream to become a sports broadcaster. "When I was at LCCC I took a radio class," says Whitt. "Someone from the IronPigs came in and was looking for interns, so I applied and got the internship."
Whitt was part of the staff during the IronPigs inaugural season in 2008. "Their first year they used the radio station at LCCC," Whitt said. "For away games I was at the radio station and got to do a post game show. After that, I realized I didn't want to be on the radio," Whitt chuckled.
Her path took her in a new direction, but as a lifelong athlete, she knew she wanted to be involved in sports in some way. "I just realized I didn't want to be on the spot like that, I wanted a different career path. I wanted to be in sports. I have been a competitive athlete my whole life, so I knew I wanted to be in that exciting environment."
Whitt transferred to Kutztown University where she earned her bachelor's degree in leisure and sport studies. While at KU Whitt completed an internship in human resources with the Philadelphia Flyers. "I ended up falling in love with the HR world," Whitt said. "I just got this internship that sounded really interesting and I ended up really loving it and that's how I got into HR."
Whitt credits the variety of courses offered at LCCC for success in being able to adapt throughout her career. She also notes some of the advantages of LCCC in terms of resources and experiences. "There was someone that worked for ESPN as a producer," Whitt said. "She came in and the fact that she was a woman in the sports industry was impactful, even for someone like me 13 years ago." Whitt notes the difficulties in being a woman trying to break into the sports industry. "We think of it as more of a male dominated industry," said Whitt. "So having someone, a woman, who had been in the sports world was really impactful because it showed me that I can do that too."
Whitt says LCCC allowed her the freedom to blaze her own trail without the financial burden of doing so at a more expensive school. "I had the freedom to be flexible with my classes and learn what I was interested in. I wanted to go into the sports industry, but even then I wasn't completely sold on it. It was so nice to be able to take extra classes without the pressure of 'is this the path I have to be on?'"
Whitt has enjoyed an impressive career track that many would swoon over. After graduating from Kutztown and completing her Flyers internship, Whitt spent four years at MLB Network, and has been an HRIS specialist with the Philadelphia Eagles for a year.
As most sport industry professionals do, Whitt has fun tales of her time in the industry. "When I was at MLB Network, I benefited from their close ties with the Mets and Yankees since we were in northern New Jersey," said Whitt. "I was able to go and see how they produce games, how we produce it for tv. It was a game where Alex Rodriguez got his 3,000th hit. I got to go in the dugout and be on the field. I got to see him from about 10 feet away. To be in the stadium and behind the scenes was really cool."
To any students out there with a dream to forge their own path, Whitt has some wise words. "If you, like me, have a dream and don't necessarily have any references of people like you or having similar characteristics to you in the field you want to enter, don't give up or get discouraged," says Whitt. "Because I'm a good example of being able to accomplish my goals despite maybe having less opportunity.