Things Happen in Three
By Maryanell Agosto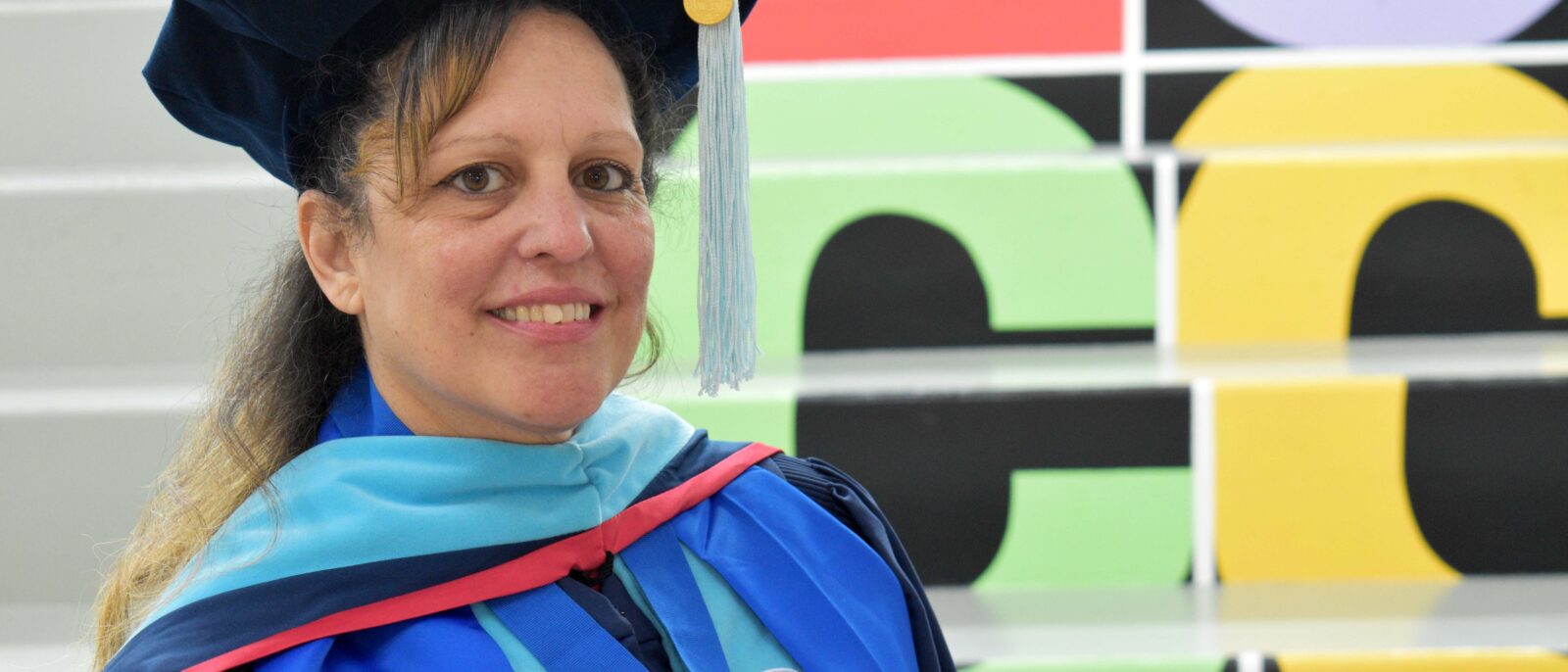 An old adage goes "Things happen in three." That's how Dr. Bibi Trinidad Sierra defines her legacy. The legacy her family bestowed upon her started with her grandmother, a native of Puerto Rico. As a little girl, Dr. Sierra's grandmother worked in the coffee fields of the island before she migrated to Lancaster, PA with a third grade education. Before moving to Allentown with her children after a divorce. After several years, she lived in Hanover Acres, "The Projects."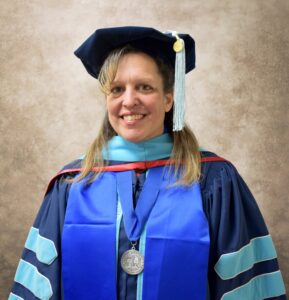 Dr. Sierra's mother was born in Lancaster, PA and was one of three children. As a first generation Puerto Rican, born in the United States, she dropped out of school in 11th grade, got married and had two children. She then divorced and as a single parent, she received her GED and went on to LCCC, where she earned an Associate degree in Applied Science in Data Processing Technology in 1980.
Like her mother, Dr. Sierra's path toward higher education was also very non-traditional. Born in Allentown, Dr. Sierra graduated from high school as a pregnant-teenager. Although she was 6 months pregnant at the time and faced life as a single parent, Dr. Sierra drew confidence from a memory of a conversation with her grandmother. She recalled a constant message her grandmother instilled throughout her life, that "education is key." The unwavering support of her mother and grandmother, and relentless push to graduate from high school has been fundamental to Dr. Sierra's accomplishments.
However, the journey was not without challenges. While in middle school, Dr. Sierra recalls an interaction with a teacher that she will never forget. While taking a 6th grade Spanish class, she was faced with other kids that pressured her to speak Spanish on command. She remembers feeling uncomfortable and not wanting to be in that class. Fortunately during her 7th grade English class, her teacher made a significant impression on her. As Dr. Sierra recalls, she was approached with the gentle hands of her teacher who held her chin to grasp her attention. She told her, "Don't you ever dummy yourself down for anyone, you are too smart to be in this class, I know you failed your 6th grade test on purpose." Dr. Sierra looked at her bewildered. She did not want to be in the higher classes with students who looked at her differently. Dr. Sierra expressed that part of her wanting to become a teacher was because of Miss Cohen. "I see with my students now, where kids will choose to do certain things to set themselves up just so they don't associate with kids that would look at them differently. My focus is to let my students know that they belong."
Another aspect of Dr. Sierra's life that was heavily impacted by her grandmother was civic duty. "My grandmother didn't speak English, but she would go out and vote. Even though I was not of voting age, I would help people register to vote and I would participate in activities such as neighborhood canvassing and other political events." Her civic duty was all around and cemented in local elections and issues impacting her communities. Dr. Sierra vividly remembers her grandmother being upset over the "English Only" ordinance that was introduced and passed by Allentown city council member Emma Tropiano in 1994. Dr. Sierra recalls her grandmother pointing to these rules when excitedly stating her case as to why Dr. Sierra and others needed to vote.
Graduating from high school broke the glass ceiling for the family. Dr. Sierra's sister was the first in the family to graduate high school. However, Dr. Sierra and her family wanted more. Quitting was not an option, she started her college career as a single parent at Hillsborough Community College in Florida, then transferred to LCCC. She describes her days as busy and almost impossible to get through as she managed being a mother and a student. However, she felt that her support system allowed her to push through and attained her associate degree from LCCC with honors, as did her mother.
As a first generation student, Dr. Sierra went on and graduated cum laude with two bachelor's degrees and two teaching certifications (English and Spanish) from Cedar Crest College. At this point, the ceiling is shattered. However, there was room for more. Dr. Sierra, graduated with two master' degrees and a principal/supervisory certification from Wilkes University. She continued her studies along with her cousin Paulina and received a postgraduate degree as an Educational Specialist from Liberty University. "If more is an option, why not?" In the midst of raising a family, working, and continuing her education, Dr. Sierra started and completed her Doctorate of Education from Liberty University.
It was so emotional to recall that two weeks prior to her grandmother's passing, something unbeknownst to them at the time, together they voted for the second term of the first African American President of the United States, and they shared in the historic election of President Barack Obama. Her grandmother passed away while she and her cousin were on their journey through their doctorate. She would always tell Dr. Sierra, "You are my teachers, my doctors, my pride and joy." They knew that they couldn't stop their pursuit of their doctorate. "We owed her that. Although the initial goal was that we (her grandchildren) owed her our high school diplomas, we knew that we wanted to further our family legacy."
Dr. Sierra perceives herself as a different statistic. This comes after overcoming the stereotypical statistic that claims individuals who live in single-parent families as teens received fewer years of schooling and are less likely to attain a bachelor's degree than those from two-parent families. Being brought up in "the projects" and being a single teen mom were also contributing factors that would reinforce the stereotypical statistic.
While presenting at an LCCC Forum, Dr. Sierra was asked what words of encouragement she would give to her 12 year old self? Dr. Sierra's response: "Don't give up on your dreams. The journey will not be easy and straightforward, but you can do it. Continue to help others achieve their goals and you will continue her [grandmother] legacy." As Dr. Sierra stated, things happen in threes, and her family her legacy reinforces just that. Her mother graduated from LCCC, Dr. Sierra graduated from LCCC and Dr. Sierra's daughter will be graduating from LCCC in May 2022.
Dr. Bibi Trinidad-Sierra is a Spanish and English teacher for the Bethlehem School District.
Because of the support provided by her family, breaking the glass ceiling of societal expectations allowed Dr. Sierra to teach and mentor for 25 years in K-12, Alternative Education and lead in her field.