The Power of Positivity
By Jill Yapsuga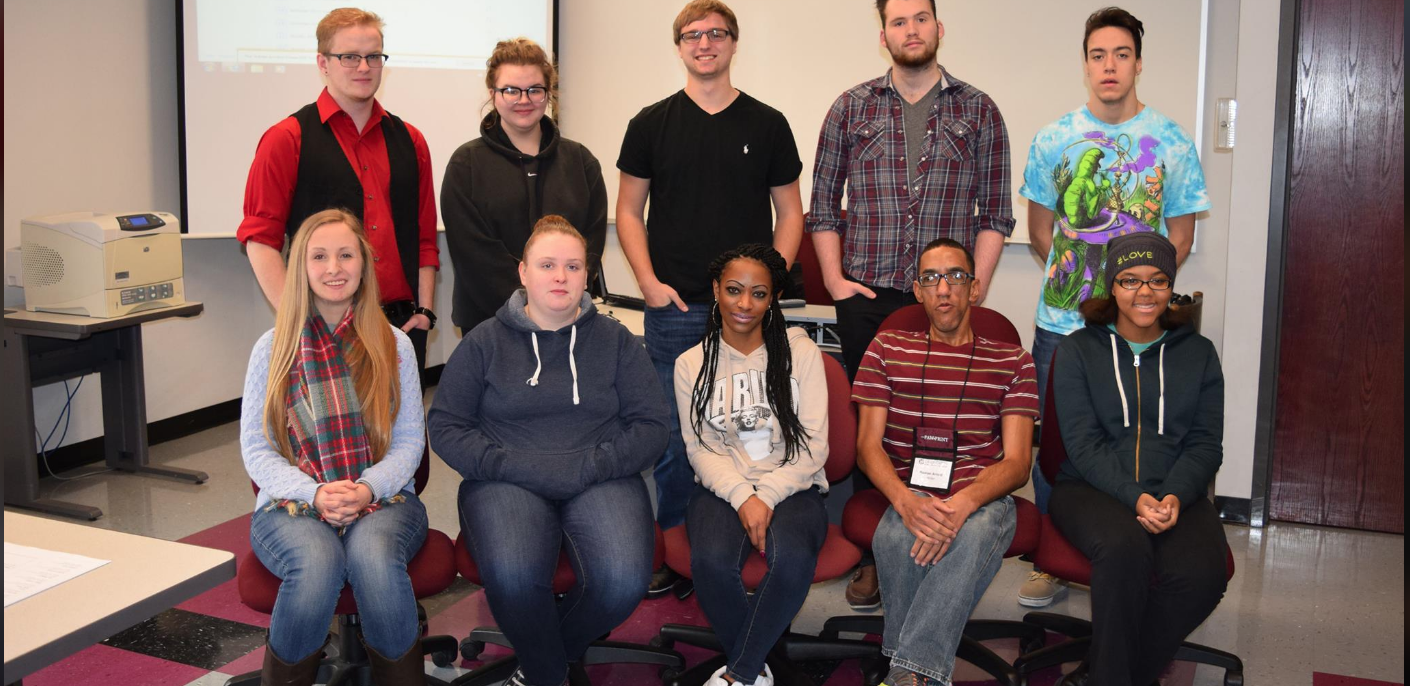 An unexpected medical diagnosis can forever change a person's life. For Lehigh Carbon Community College alumna Saschelle Mandoza, it was not one but four diagnoses in the span of two years that were somehow both life changing and life affirming. "I didn't know the strength that I had, until I was placed in that situation. You never know how much strength you have until you have to go through it," reflects Mandoza.
The diagnoses had arrived like dominos. Mandoza barely had enough time to process one before the next would come to disrupt her life. First, there was the surprise discovery of a benign brain tumor and aneurysm in August of 2018, followed immediately by a determination of an autoimmune disorder affecting her connective tissue. Both conditions will require lifelong monitoring.
Just over a year later, December of 2019 arrived with devastating news of breast cancer. And just this past summer, Mandoza underwent surgery to remove pre-cancerous cells from her cervix.
Staying the Course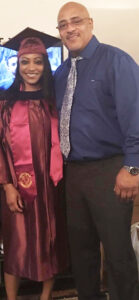 Mandoza, who had already earned an associate degree in communications studies from LCCC, was working toward both a bachelor's degree in corporate communications at Penn State Lehigh Valley, and a second associate degree in general studies from LCCC at the time her breast cancer was detected.
Were it not for a display that was part of Penn State Lehigh Valley's Breast Cancer Awareness month programming, the chest pain Mandoza had been experiencing may have continued unabated. The heartburn-like pain was in fact breast cancer that would require a double mastectomy and oral chemotherapy.
For a working student taking classes at two different colleges, Mandoza says the diagnosis could not have come at a more stressful time; right before final exams. After the brain tumor and autoimmune revelations, this latest shock was almost too much to bear. "The day I found out, I went on my knees in a corner and asked 'why me? why me?' I couldn't believe it," recalls Mandoza.
But just as she has done with everything in her life, Mandoza did not allow her education to be put on hold. Friends and family suggested she lighten her course load. Mandoza removed just one class from her schedule of seven and continued on.
It is clear that education has played an important role in Mandoza's life. She credits LCCC  with preparing her for Penn State. Along with coursework and internships, Mandoza was editor of The Paw Print, the student newspaper at LCCC, which helped her learn how to deal with anxiety and carry herself, skills that helped her excel at Penn State Lehigh Valley and get through treatment.
A Positive Outlook
Through it all, Mandoza has maintained an outlook filled with positivity and determination. "I didn't want to give up just because I had a health problem. I feel like if you still have breath in your body, you still can do something."
Mandoza credits her phenomenal team of doctors and surgeons at Lehigh Valley Health Network in addition to the strong support system provided by her family with helping her through the past two years.
In trying times, remaining steadfast can appear an insurmountable task, and yet, somehow Mandoza has weathered each diagnosis with a can-do attitude. As she likes to put it, "No matter how hard it may seem, never give up, because there is greatness destined for everyone. You just gotta smile and keep it truckin'."