LCCC Paralegal Studies Graduate Follows Path into the Legal Field
By Alicia Durst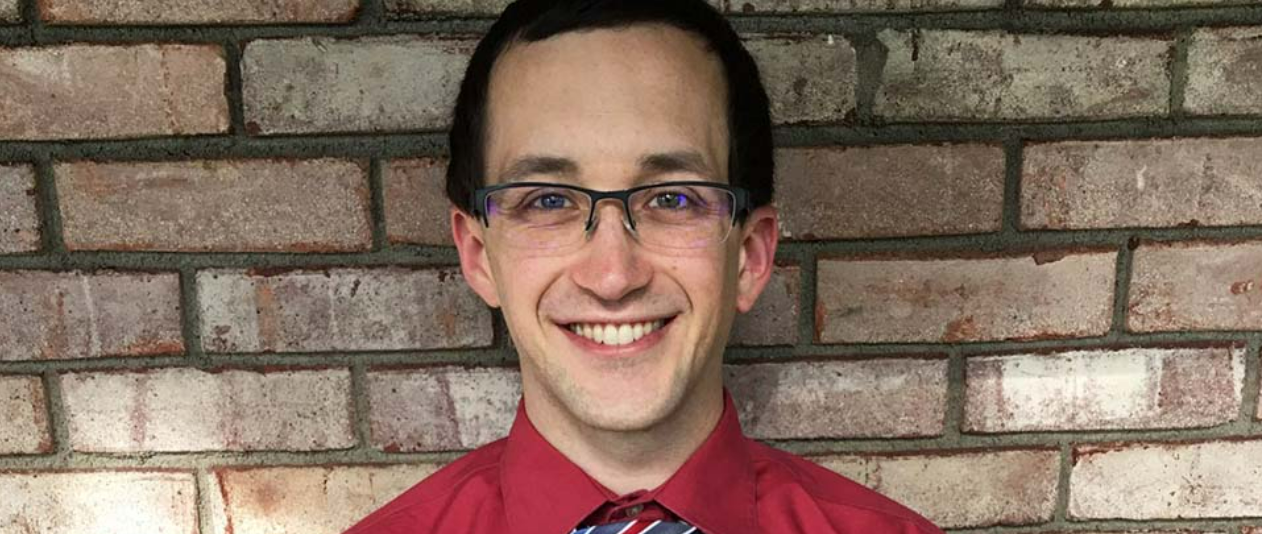 Many people shift their career path at some point in their lives – and it doesn't always require a full degree to accomplish.
Julian Law came to Lehigh Carbon Community College with a clear vision for his future. After earning an undergraduate degree in theology and working as a youth pastor, Law decided he wanted to move into the legal field.
"People have certainly joked that my last name matches with the field I chose," Law said. "And I must say, I enjoy the legal field – living true to my own last name!"
With a clear plan of heading straight into a corporate environment, Law completed a Paralegal Studies certificate at LCCC in 2016.
"I entered the legal career field in 2017. I wanted to enter right away because I didn't need further education and was ready to get started," Law said.
He started as a paralegal at Dollar Bank, which is a regional bank that serves western Pennsylvania, northeast Ohio and the Hampton Roads area of Virginia.
"LCCC helped me to understand that if I put the work in, that the results will be excellent. It taught me to strive to succeed," said Law, who now lives in Pittsburgh.
Law also credits Professor Diane Tallarita, coordinator of the Paralegal Studies program at LCCC, for pushing him to be the very best student – and paralegal – that he could be.
"She was very honest during instruction, informing all of the gravity of the work that is done in the legal field," Law said of Tallarita.
Tallarita remembers Law's eagerness and determination to learn. She said he always had a plan in place for his future, and he made strategic choices that helped him ultimately achieve his professional goal.
"Julian was a dedicated student who was on a quest for learning and was excited to be involved in law," Tallarita said.
Law received a promotion at Dollar Bank and is now a compliance lending specialist. He works with data on a daily basis, reviewing it to ensure its accuracy. Once he is sure that the data is correct, he submits it to the government.
"I import data in and test it monthly from the various departments," Law said. "I spend a lot of time in lending systems, then I also have meetings pertaining to HMDA (Home Mortgage Disclosure Act) or CRA (Community Reinvestment Act) issues as they arise. I also work to ensure the quality controls put in place work well, as well as improving them."
Law enjoys working in banking compliance and hopes to continue to grow within the company.
"I hope to utilize my efforts to the best of my abilities within Compliance at Dollar Bank, wherever that takes me," Law said.
He advises students interested in the legal field to be meticulous in their work and develop an eye for detail.
"Attention to detail is one of the most important things that I have found in the legal field," Law said.
When he's not in the office, Law enjoys spending time with his family.
"I enjoy spending time with my wife and kids, whether it is a family movie night, going out for sushi, taking a walk or grilling for the family," he said.
LCCC offers the Paralegal Studies certificate that Law earned, as well as an associate degree in Paralegal Studies. Both programs are approved by the American Bar Association and are designed to prepare students for work as a paralegal.
"I always say that LCCC's slogan of 'Start Here, Go Anywhere' is exactly like the paralegal profession, and you can achieve your dreams at LCCC," Tallarita said.