LCCC Alumna Paints a Colorful Future in Fine Arts
By Alicia Durst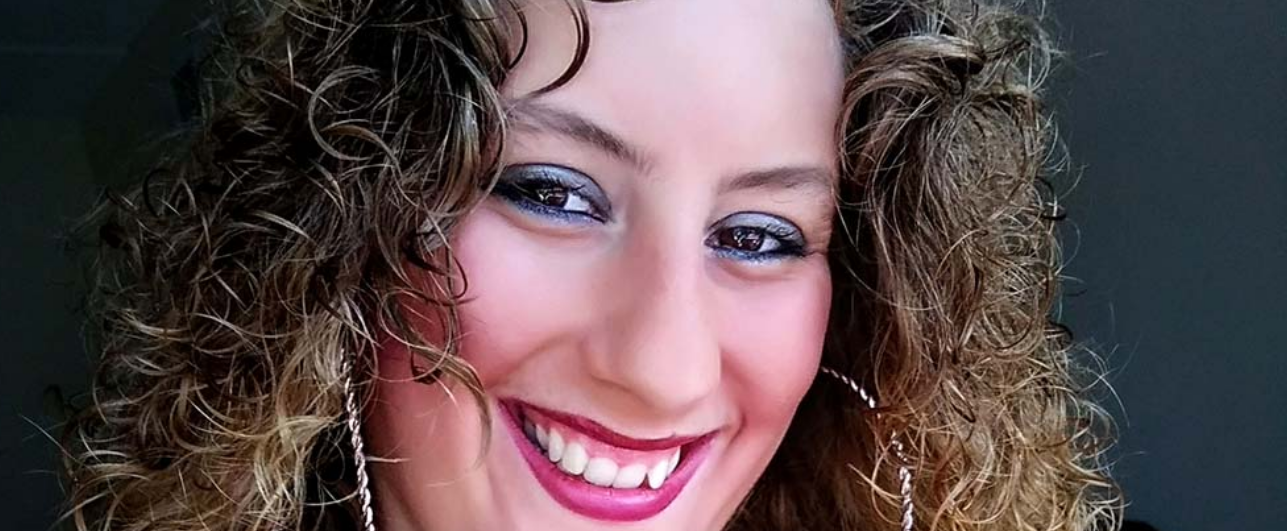 A Lehigh Carbon Community College graduate who is now working on her bachelor's degree at Kutztown University added her artistic touch to Tamaqua's "Choose Happiness" mural this summer.
"It was an excellent opportunity," Daisy Mae Valentine said of her internship. "I loved it. I have a new perspective on the community and I have worked with great people."
Valentine worked on the mural as part of a summer internship at the Tamaqua Community Arts Center. She worked as an administrative assistant and used her skills in communication, social media and artistic expression daily. She also had the opportunity to help develop and conduct workshops for the community and took part in organizing theater and concert productions.
Valentine graduated from LCCC with an associate degree in Fine Art/Studio Art in 2018. She works in multiple mediums, but focuses on ceramics. After graduating from LCCC, Valentine transferred to Kutztown University to pursue a bachelor of fine arts in crafts with a concentration in ceramics.
"The transfer process was simple and positive. All my credits transferred," Valentine said.
As a student, Valentine was driven, confident in her studies and always made it a priority to attend class. This determination, coupled with her creative spirit, allowed her to succeed at LCCC.
"LCCC and its faculty have prepared me to take advantage of opportunities and tackle life with a smile," Valentine said. "I felt welcomed and the Morgan Center was a second home to me."
Amber Zuber, director of site educational services for LCCC Tamaqua and Jim Thorpe, got to know Valentine during the summer internship.
"We're thrilled to highlight the success of our students like Daisy," Zuber said. "Daisy has also contributed to her home community through her internship. We're so proud of Daisy, who exemplifies our 'Start Here, Go Anywhere' spirit."
Learn more about the transfer process at LCCC. The college also offers numerous transfer scholarships to graduates who are planning to pursue a four-year degree at another institution.