Exhibit Opens Doors for Student Artists
By Daniel Melin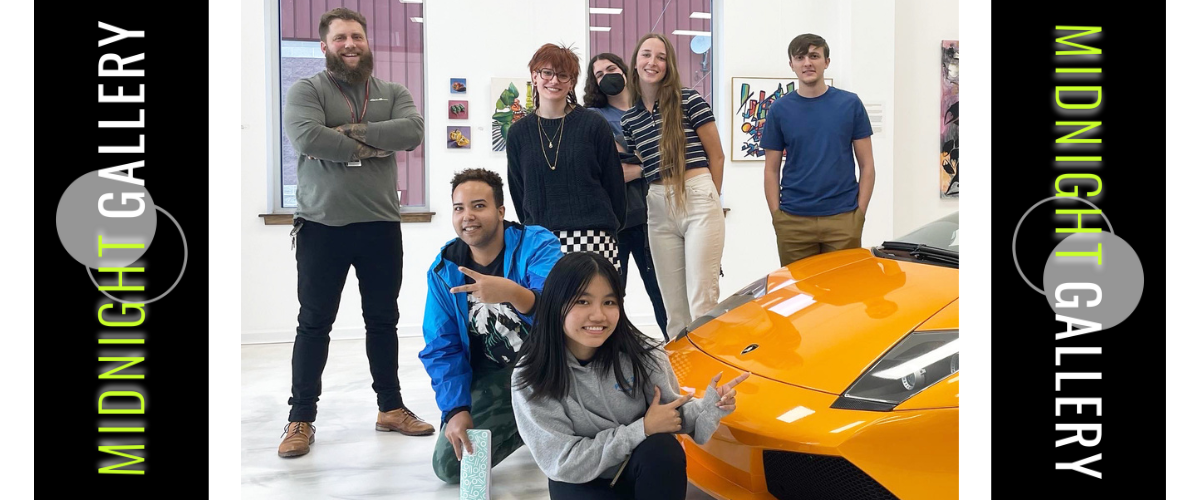 Students who attend Lehigh Carbon Community College and are interested in art can look forward to paving their own paths. Whether their interests lie in digital, print or studio art, LCCC offers a variety of opportunities for diverse careers. Jeremy Siedt, assistant professor of art at LCCC, says his creation of the capstone art course and subsequent student art exhibit opportunity were meant to do just that, create opportunities for artists outside the classroom and beyond graduation.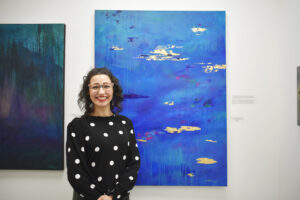 "The reason why I created this capstone," Siedt says, "was to give the students an opportunity to study within professional practices." In collaboration with Nina Boodhansingh, co-owner, director, and curator of the Midnight Gallery in Schnecksville, he tasked his students with presenting their original works in a professional exhibit.
The exhibit, entitled "Intervals," ran from December 10, 2022, to January 6, 2023. "We assembled a collective showcase to exhibit our own interpretation of what past, present and future mean and how that inspires us individually to create," Siedt says. In spirit of the theme, students were assigned to showcase a minimum of three original pieces, each representing the past, present and future states of the students' art.
Boodhansingh, an LCCC communication alumna herself, says, "'Intervals' was fantastic, a learning experience for all of us, especially me, because I've never worked with students in that capacity before." She says the exhibit went beyond the students simply showing their work. Students were able to curate the show as well, hanging and setting up their work on the gallery's walls.
Siedt and Boodhansingh hope to collaborate again in the future, especially since hearing about how beneficial the students found the gallery experience. One fine arts student, Jem Lewis, found themself surprised by just how much they enjoyed the process. "I've never had my art in a gallery," they say, "and I didn't expect to sell anything, so it was really exciting when [Boodhansingh] came up to me and said that I had a buyer. I didn't believe it for a second, but it was really nice."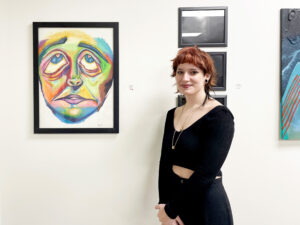 Lewis also explains how important it is for student artists to showcase and potentially sell their work. "It gives you the experience so that, when you try to hand your paintings to prestigious galleries, you know how it works." The exhibit helped Lewis deepen their interest in painting. They strive to further establish themself as an artist in the Lehigh Valley.
Boodhansingh says that students like Lewis should feel empowered by participating in gallery exhibits. She hopes to continue to partner with young artists and provide opportunities for them to express themselves. "The Lehigh Valley has a really strong art community," she says, "and everyone that I've ever interacted with is always so willing to help and give guidance. That was one thing I wanted the students to experience."
Siedt looks forward to continuing the capstone art class and providing ways for art students to feel comfortable taking the next step in their careers. "The gallery experience is an opportunity that most young artists don't have until years after graduation. Now they can feel confident in honing their skills."
For more information about the Midnight Gallery, visit their website. For more information about LCCC's art programs, visit our website or reach out to Siedt at siedt@lccc.edu.