Alumna Finds Sweet Success in Business
By Daniel Melin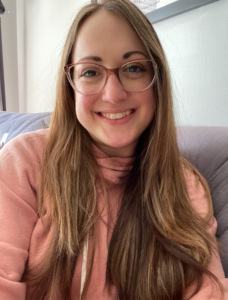 Jessica Dean admits that she wasn't sure what she wanted to do when she entered college. After trying different majors, Dean eventually took a break to decide what she truly wanted to do. Realizing she might want to start her own bakery, she went back to LCCC to earn her A.A.S. in Business Management in 2010. "That just felt like who I was."
For Dean, living with a tree nut allergy meant missing out on desserts and other foods that contain trace amounts of nuts, and she used that as an impetus to strive toward a better future for others like her. Licensed through the Department of Agriculture, Dean opened a nut-free bakery from her home, using her business management skills. Benny Dean's Bakery is helping those with a nut allergy enjoy delicious desserts.
"I offer cupcakes, cookies and chocolate-dipped treats like Oreos, pretzels and rice krispies," Dean says. She got the idea of starting a nut-free bakery after her son's second birthday, when she had immense difficulty finding a baker to suit her needs. "There's always that risk with cross contamination, so I decided, why not do it myself?"
Dean says many people don't realize how severe nut allergies can be. "Mine is so bad," she says, "that if my son would eat something with nuts in it and kiss me, then I would have a reaction." She also says many common food items can hold trace amounts of nuts. She recalls a time she went to a local grocery store to buy ingredients only to find that their name-brand baking powder might contain almonds. "You even have to check the smallest things," she says.
Dean says it's worth the trouble to make sure all her ingredients are nut free. "It's been so rewarding to be able to hear from people who say, 'My son or daughter is in that same position.'" Having gone most of her life without meeting others with the same severity of allergies as her, she's grateful to connect with them now through her business.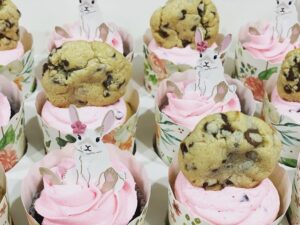 Dean attributes the success of her bakery in no small part to LCCC. Her degree provided her with the stepping stones needed to start her own business. "Business management helped me learn about customer service, being able to talk to people and connect with people, and know how to do my own books," she says.
LCCC offered many benefits that fit Dean's situation and helped guide her toward success. "I had bills to pay for the apartment I was in…I was working and going to school, and I was able to take 99% of my classes online." In speaking to prospective LCCC students, she says, "I always highly encourage anyone coming out of high school to go to community college. Go to LCCC. Start off there and figure out what you want to do."