Success Through Sacrifice
By Rachel Murray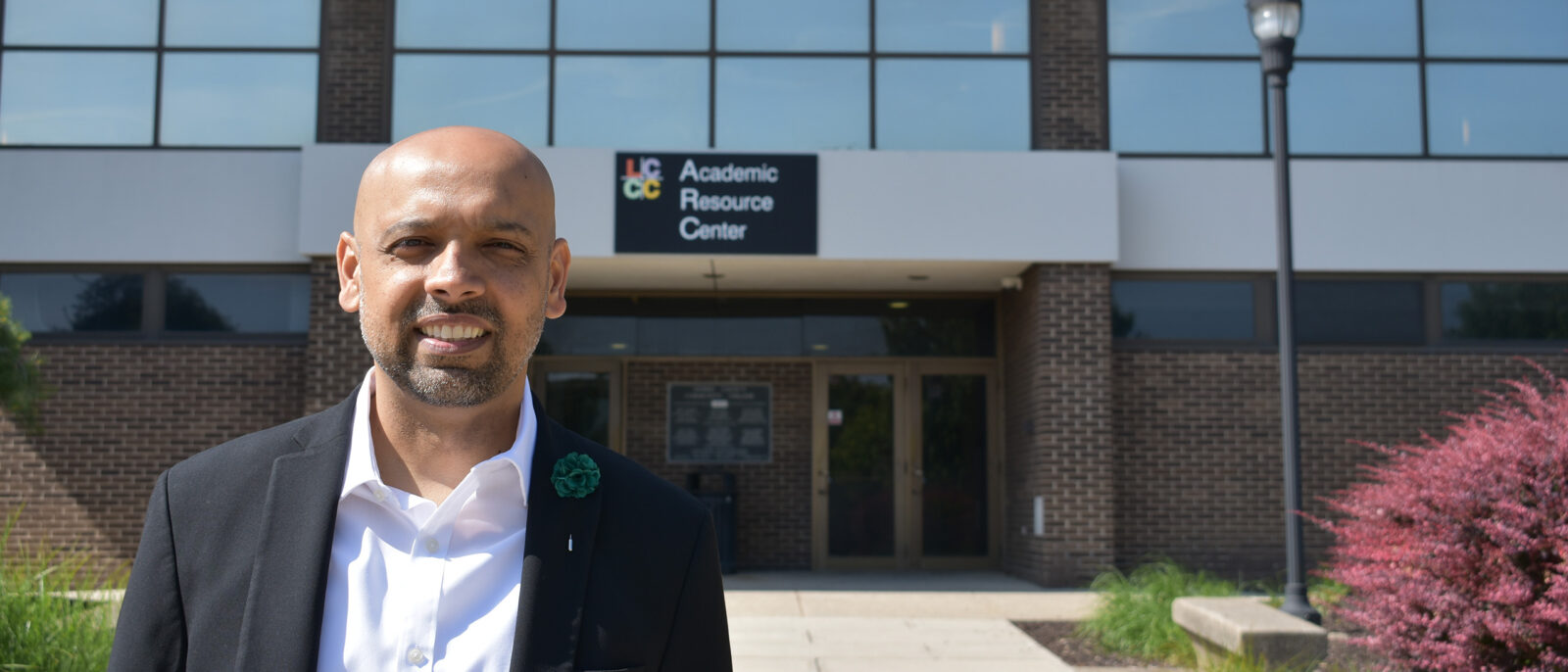 Murtaza Jaffer began his journey of higher education at LCCC in 1997, a journey that would ultimately lead to the achievement of his parent's dream. His family's courageous move from Tanzania to the United States in 1995, driven by the pursuit of a better education, laid the foundation for his future success. Jaffer and his family moved to the U.S. without his father, who stayed in Tanzania to continue working at his business and provide money to family in the U.S. Reflecting on those early years, Jaffer remains profoundly grateful to his parents, saying, "They had a goal in life, to give a better life to their kids, and I'm always going to be thankful to them." Little did he know that he would one day repay his father's sacrifices in the most extraordinary way.
Jaffer graduated from LCCC in 1999 with an associate's degree in business administration. He went on to obtain his bachelor's degree through Penn State Lehigh Valley. After graduating, both Jaffer and his brother Mustafa were working successful careers, yet, the desire to stay close to their family tugged at their hearts. They made the decision to leave behind their dream jobs and establish EBC Printing in 2002. Today, EBC Printing is a successful business operating in Allentown specializing in everything from printing to promotional apparel to signage.
Their entrepreneurial journey had an even deeper purpose: to sponsor their father's journey towards U.S. citizenship and the medical treatment he desperately needed. Jaffer's father was suffering from an illness that doctors in Tanzania were unable to diagnose. It was only after he received treatment in the U.S. that Jaffer's father was diagnosed with bladder cancer, which had spread to his kidneys. In December of 2013, Murtaza demonstrated an act of love and sacrifice by donating a kidney to save his father's life. He reflects on this with immense pride, stating, "For me, that is my proudest moment about being an American, because if I was back home, if he was back home, he would be long gone, because they didn't even know what was wrong with him."
Jaffer attributes his achievements to the strong foundation he built during his time at LCCC. He cherishes the mentorships and opportunities that were available to him as a student and still finds immense value in them as an alumnus. He encourages current students to cultivate lifelong relationships with their mentors and advisors, emphasizing the importance of this support network.
Today, Jaffer remains an active member of the LCCC community, sharing his success story with students on campus. He has also served on the Foundation Board, gaining a unique perspective on how to support the college.
Through hard work and dedication to family, Jaffer was able to fulfill his parents' wish of providing their children with a better education. His advice to current students is simple: "Take your college experience one step further and engage in student activities and clubs on campus." His life serves as an inspiration to all who face adversity, as a reminder that with determination and love for family, one can overcome many an obstacle.