Reporting Live: Anna Laible
By Sara Karnish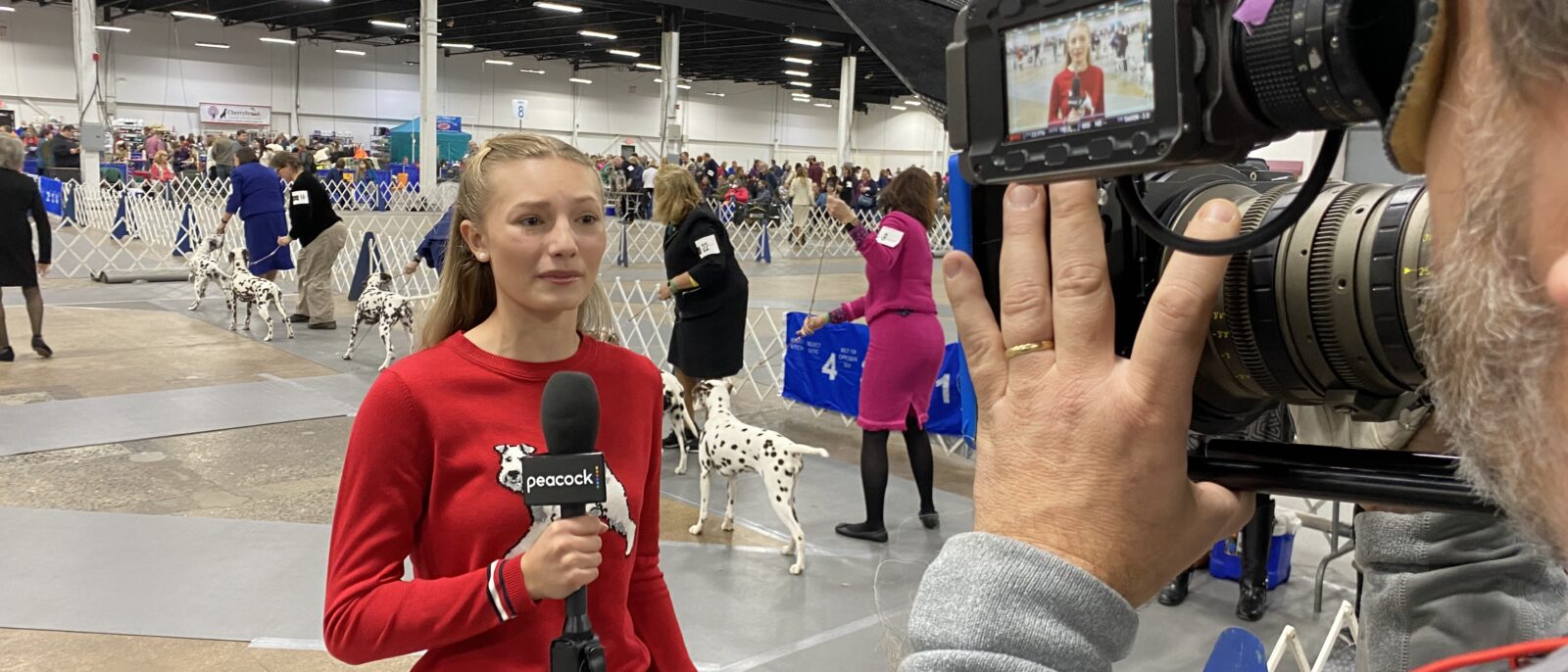 At just 16 years old, Anna Laible has found a creative way to combine her passions for sports and writing.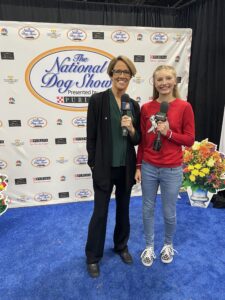 A junior in high school and carrying a full load at LCCC, Laible, of Lehighton, will earn her associate degree in communications by the time she finishes high school. Her professional goal is to become a sports broadcaster or reporter. "I've always been a huge sports fan. I love watching them, and I've enjoyed writing about them when I could," said Laible. "My mom and I looked for new opportunities for my writing, and we came across Sports Illustrated (SI) Kids." Laible submitted writing samples as part of her application and was chosen as one of the magazine's 10 young reporters from across the country, and the only one from Pennsylvania. She has been writing for SI Kids since 2019, during which time she has interviewed top athletes and other notable figures in the sports world and covered high-profile games and events; it's difficult for Laible to narrow down her list of favorite assignments.
Through her work for SI Kids, Laible was recruited as the kid reporter for the televised National Dog Show Jr. in Philadelphia, which aired on Peacock this past fall. "For the first time ever, the National Dog Show did a National Dog Show Jr. They wanted to bring a wider audience to the next generation of dog handlers," Laible explained. The show was a combination of a judged competition and features about dog science, junior handlers, and trainers. Hosted by Matt Iseman (host of American Ninja Warrior) and Olympic gymnast Laurie Hernandez, Laible was the ringside reporter. "It was amazing to work alongside these talented professionals," she said. "I was the youngest person there. It was so fun to learn from everybody—there is so much hard work that goes into every TV show, and there are so many people who work so hard to make it all look so amazing. Most of them aren't on the screen."
In March 2020, she took her love of sports and media in a different direction by launching her podcast, Speak Up Sports, available anywhere you can access podcasts. In less than a year, she's already spoken with an impressive roster of guests that includes Houston Astros manager Dusty Baker, whom she says "is kind of like a second grandfather to me. He's so genuine and so kind." She hopes to interview sportscaster Maria Taylor, basketball player Steph Curry and baseball player Juan Soto soon. "One of the things that I think is really cool about the podcast is learning the stories of others besides just what they did in the sport. There's usually so much more to know about them. It's really cool to learn about them as a person rather than just an athlete," she said.
Laible's short-term goals include playing collegiate softball (she currently plays travel softball year-round). She plans to continue the podcast for as long as she can. As if all her projects and a full course load was not enough, Laible served as the social media editor for LCCC's Paw Print publication. She wrote and edited columns, blog and social media posts, then posted them to the Paw Print site. Most recently, she wrote an article for Major League Baseball detailing their DREAM Series showcase in celebration of Martin Luther King, Jr. Day. It's undoubtedly a juggling act, but Laible does her best to make it all work. "You have to be able to have a little bit of fearlessness. I don't know anyone else my age who is doing what I'm doing. Sometimes I think, 'I shouldn't be doing this at my age', but then I think, 'This is exactly what I should be doing.' I'd love to get more females in sports, and I want to learn from these folks now" she said, adding, "I think through LCCC I learned the importance of hard work. I'm a pretty hard worker already. I'm in high school but taking college classes—I've kept up the dedication and hard work through SI Kids, the podcast, LCCC. It's intimidating to do something this young. Sometimes it's hard to be doing something at this age when I'm the only one doing it, but I'm developing that hard work ethic. I wouldn't have had any of these opportunities without my parents' support. They drive me to the SI Kids events. I'm grateful to them for helping me chase my dreams."