Nursing Student Grateful for LCCC Instructors and Financial Aid
By Hannah Mills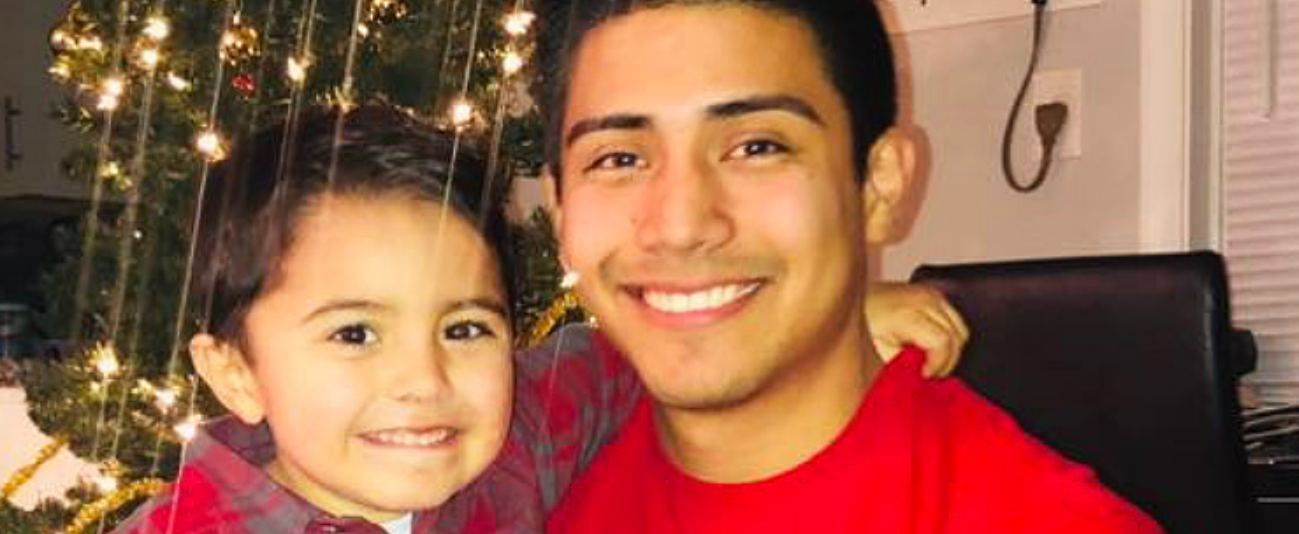 Every year, Lehigh Carbon Community College helps thousands of students pursue higher education. For Erick Castillo, LCCC stepped in to help him fulfill his dreams just when he thought he had to let them go.
Finding a Path at LCCC
When Castillo started his journey at LCCC, he didn't have a defined career path in mind, but a biology class sparked his passion for the sciences and, eventually, becoming a nurse.
"Something clicked in that class. I starting getting A's. Then I took an anatomy class and I got A's. It made me a confident student," Castillo said.
He enrolled in a nursing assistant training program and became a certified nursing assistant, or CNA, in 2015, and began working at The Lutheran Home at Topton, a retirement community.
Castillo then applied and was accepted into LCCC's Practical Nursing Certificate program in 2017, which prepares students to become a Licensed Practical Nurse, or LPN. That certification typically means a promotion and pay increase from nursing assistant, and is also a step on the path to becoming a registered nurse.
Unexpected Challenges
Castillo was thrilled to be accepted into the program but quickly learned that it required a lot of hard work and dedication.
"The program was very extensive. We had 10-hour days of clinicals twice a week and six-hour lectures on another two days. I also had a three-hour lab on Friday," Castillo said.
He also continued working full time at the retirement community by working on Friday evenings and 16-hour shifts on Saturday and Sunday.
About halfway through the LPN program, Castillo faced a sudden personal crisis. He unexpectedly became the sole caregiver for his 3-year-old son, Jacob, and he thought he was going to have to withdraw from LCCC.
Castillo's time was already stretched by his being a full-time student and working full-time, and he thought his dreams of becoming a nurse would need to be set aside in order to provide care for his son.
Hope and Encouragement from LCCC
When Castillo told his instructors that he might need to drop the LPN program, they immediately set out to help him.
"My dream of becoming a nurse went up in smoke overnight and then in another night it came right back," Castillo said.
Castillo was able to quickly enroll his son in a nearby daycare, and his father also stepped in to help care for Jacob.
"I saw that I had a huge team behind me with teachers who genuinely care for their students," Castillo said. "They were way more than instructors; they were friends. They went above and beyond. They became advocates and made sure I wasn't left behind."
Castillo also received a Presidential Emergency Grant, which assists LCCC students with emergency financial aid when unforeseen events occur that could potentially disrupt their education, much like what happened to Castillo. He used the money to buy books for his second semester in the LPN program.
Scholarship Recipient
One of Castillo's instructors, Judy Fritzges, was a clinical instructor who supervised LCCC students at Cedarbrook Nursing Home. Fritzges retired in May 2018.
After retirement, Fritzges started the Fritzges-Harris Student Practical Nurse Achievement Award to help deserving students who need financial aid. Castillo was the first recipient.
"I'm so in debt to her and her family." Castillo said. The scholarship is designed for students to use for any need, whether it's tuition, books or even food, helping to cover the cost of attending college beyond tuition.
"My goal with the scholarship was to support someone through a rough spot, just to get them to the next semester and help them finish," Fritzges said. "I was very impressed with Erick's whole attitude. He was confident and engaging, and very kind. When I saw him with residents, he was one of the best nurse aides I had ever seen."
The name of the scholarship, Fritzges-Harris, honors Fritzges' aunt, Katherine Harris, whose estate helped support the scholarship funds.
"I wanted to do something for the Practical Nursing program," Fritzges said. "I love those students and I wanted to support them. I'm so happy that, with the scholarship, I'm able to do something for someone like Erick."
A Bright Future
Castillo's perseverance enabled him to graduate from the LPN program in August 2018. After receiving his license, Castillo was promoted to LPN at The Lutheran Home at Topton, where he continues to work.
Castillo was recently accepted into the Nursing program at LCCC and will start classes this May, with anticipated graduation in May 2020. This one-year program will take the credits that Castillo already earned from his LPN certificate and allow him to graduate with an associate degree in nursing.
"I'm part of the family, part of the team at LCCC," Castillo said.
After completing his associate degree, Castillo hopes to pursue a bachelor's degree in nursing. He currently lives in Emmaus with his father and his son, Jacob. When he isn't working or doing schoolwork, his favorite thing to do is spend time with his son.