Need a date night idea? Try a sushi class at LCCC
By Leanne Recla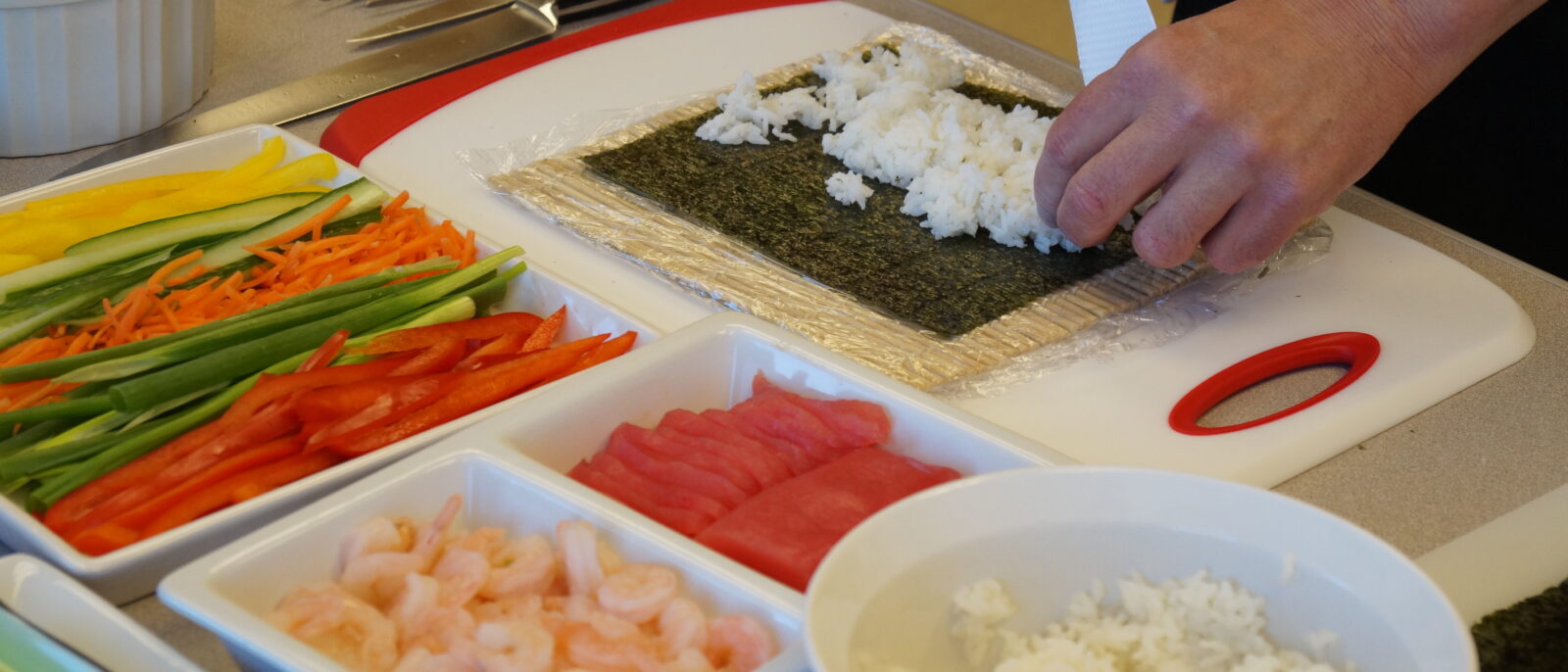 Christopher Bavlinka knows his sushi.
The owner of The Stone Soup, a catering company based in Allentown, first learned how to prepare sushi under pretty stressful circumstances – a large catered event for about 1,000 people, including then-Gov. Tom Ridge.
Not only did I learn how to roll, but I also had security agents over my shoulder, watching me as I was doing it," Bavlinka says with a laugh.
Ever since, he's been catering sushi parties and teaching culinary classes. Bavlinka is sharing his sushi knowledge at Lehigh Carbon Community College this spring, with the cooking class Date Night: Sushi 101. The 90-minute class will explore the history of sushi, different types of rolls, food safety and knife skills, plus hands-on instructions on prepping ingredients and rolling your own sushi.
"I just love to cook, and I really want to show people how to make things," Bavlinka says. "Each person will get the opportunity to make their own sushi. The ingredients are all fresh, so you'll get the same taste – it might not look the best for their first try, but I'll be there to help people out."
Bavlinka has been interested in food since he was young – back in eighth grade, his classmates put together a mock "graduation," and everyone said the reunion would one day be at Bavlinka's restaurant.
"Food comes very easy to me. It's not work for me. It's enjoyable. Anything you really enjoy doing is not work."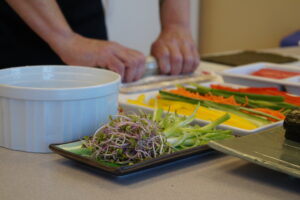 His approach to sushi is laid back and unintimidating – he said he "Americanizes" sushi with things like sundried tomatoes and homemade sauces, as long as it gets people interested in sushi and enjoying it.
"You can always put different combinations in the sushi," Bavlinka says.
But that doesn't mean he doesn't have strong opinions about food, especially when he's watching his favorite chefs, Martin Yan and Robert Irvine, on TV.
"Most guys yell at the TV when their favorite team is on, but when I yell at the TV, I say things like, 'Why are you putting cilantro in that?'"
But for Bavlinka, his favorite part is having conversations about food, especially if he can help someone feel more comfortable when cooking.
"I love talking to my customers, especially at the catered events that I do. And when they enjoy a meal, it makes me feel real good. So hopefully, I can do the same thing with this class, to teach people how to cook sushi, and be able to share it with people."
The class is limited to couples — "I know I'm always looking for something different to do for date nights," Bavlinka says.