Lisa Scheller Scholarship Helps Pay Tuition for LCCC's Early College Students
By LCCC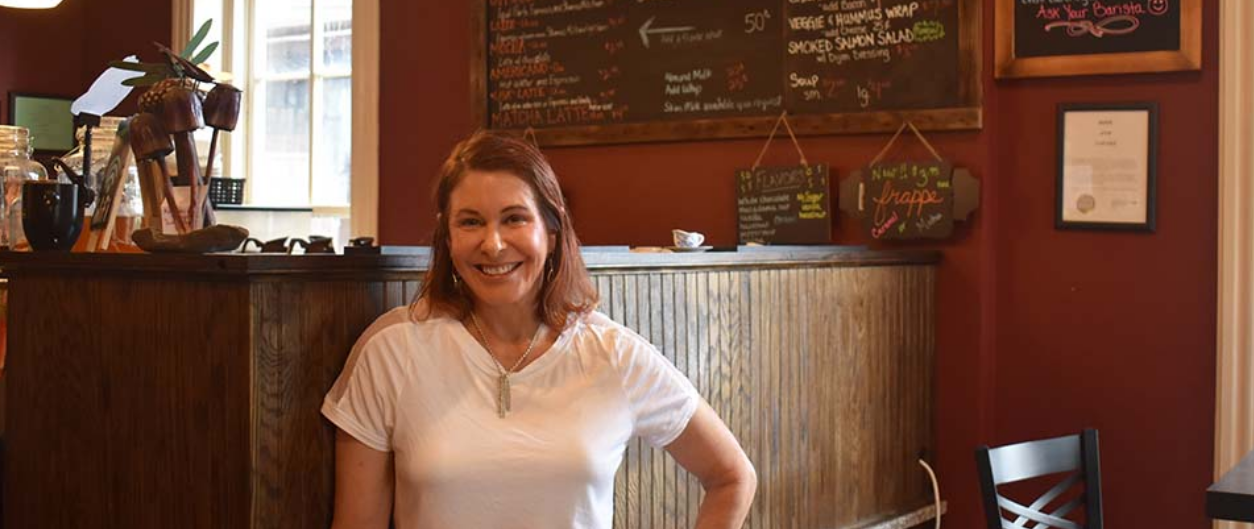 Lisa Scheller believes in education and its ability to make a difference in someone's life.
Now, she has expanded her long-standing scholarship at Lehigh Carbon Community College to include an exciting program that allows high school students to earn an associate degree.
"I believe education provides the keys to unlock opportunity," Scheller said. "There are people who would like to get a college education and better their lives, but may find themselves unable to do so because of financial difficulties."
Around the same time Scheller was seeking to include more students in the Lisa Jane Scheller Technology Scholarship, LCCC began expanding its Early College Program, which allows high school students to take college-level courses for their junior and senior years of high school. At the end of those two years, they graduate with both a high school diploma and a General Studies associate degree from LCCC, which can be transferred to a four-year college to allow students to continue their studies.
"The Early College Program is terrific and relatively inexpensive, but high school students aren't eligible for traditional financial aid. So even 'relatively inexpensive' may be beyond the reach of some of these students," Scheller said.
Roots in Tamaqua and the Lehigh Valley
Scheller's family moved to the Tamaqua area when she was 4 years old. Her grandfather, Ernest Scheller, founded Silberline, a worldwide manufacturer of aluminum pigments. The company, now headed by Lisa, employs approximately 600 people and is headquartered in Tamaqua.
In 1987, Scheller moved to Lehigh County and has lived in the City of Allentown for more than 20 years.
"Tamaqua is a wonderful town but has seen some hard times. I want to help young people from both this region and also the Lehigh Valley, where I reside, further their education and live better lives," Scheller said. "I am very excited about the prospect of helping these young adults get ahead."
Contributions to LCCC
Scheller funded the Roberta and Ernest Scheller Jr. Family Foundation Scholarship, which provides scholarships to Morgan Scholars, who are graduates of Tamaqua High School, to support them as they pursue four-year college degrees at other institutions.
Another gift to the Tamaqua community, the Lisa Jane Scheller Student Center at LCCC Tamaqua, provides a gathering space for students to study and relax between classes. Scheller provided the funding to renovate the building.
At LCCC's main campus in Schnecksville, the Lisa Jane Scheller Community Services Center also bears her name in recognition of the Lisa Jane Scheller Technology Scholarship, given through the LCCC Foundation. The scholarship provides tuition funding for students of Lehigh Career and Technical Institute and Carbon Career and Technical Institute who go on to attend LCCC.
This technology scholarship now also provides funding for students in the Early College program who demonstrate a financial need.
"We are thrilled that Lisa Scheller has decided to make this scholarship available to our hard-working Early College students," said Dr. Ann D. Bieber, president of LCCC. "This funding will make it possible for these high-performing students to attain an associate degree while still in high school, giving them a huge advantage in their academic careers."
Scheller is proud to support students who live in the regions in which she has deep roots. She hopes to continue making a positive impact on the community.
"It gives me a great deal of satisfaction to be able to do this and help others. In terms of supporting education for young people, my mom and dad instilled those values in me, and they have served me well," Scheller said. "I hope that what I do leaves the world a better place."
Hope & Coffee in Tamaqua, Pa.
Scheller's philanthropy extends beyond scholarships. She founded Hope & Coffee, a coffee shop in Tamaqua that serves as a social gathering place, as well as a safe space for those recovering from addiction. Scheller is open about her own struggle with opioid and heroin addiction, and firmly believes in supporting those in recovery as they transition back into society.
"The mission of Hope & Coffee is to change the conversation around addiction and recovery, so that the stigma of those in recovery is eliminated," Scheller said. "We are productive members of society. We can succeed in life and are an integral part of our families and our communities."
Hope & Coffee, which opened in July 2018, has already helped 12 recovering addicts find employment and learn valuable skills. Scheller also encourages those employees to pursue educational opportunities, and she has provided scholarships for them to pursue additional skill development at LCCC.
"The goal of Hope & Coffee isn't to create someone who is a barista here forever," Scheller said. "It's a bridge back into the community and employment."