LCCC Offers Food Share Program to Students
By Alicia Durst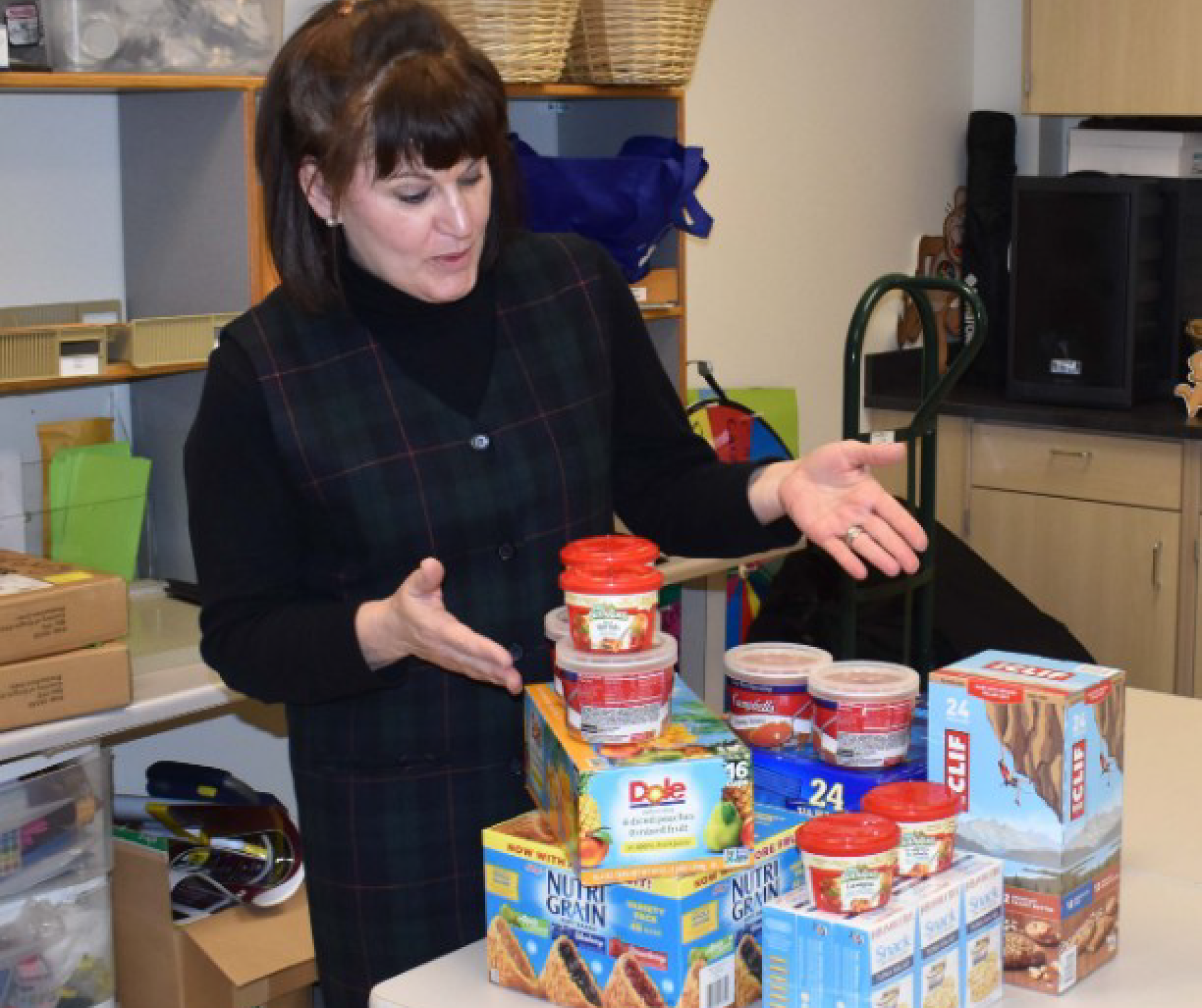 Almost a quarter of college students across the country suffer from food insecurity, according to a recent study.
Lehigh Carbon Community College and the LCCC Foundation are addressing the issue in their own backyard by helping students with a food share program. Campuses in Schnecksville, Allentown, Tamaqua and Jim Thorpe offer individual food items to students to address immediate hunger needs.
Food insecurity can affect not only college students' personal lives, but also their academic success. In a recent study by the College and University Food Bank Alliance with 3,800 students across 34 community colleges and universities, 22 percent of those students suffered from food insecurity and 13 percent  of community college students were homeless.
It's difficult for students to attend class hungry and be expected to concentrate," said Silvia Vargas, executive director of the LCCC Foundation, which is supporting the food share program with funding. "This is not something that the college is willing to accept, and our goal is to help as many students as we can."
LCCC's main objective is to provide food to students to help them perform to their best ability. Gene Eden, LCCC's director of Student Life, said establishing the program is a priority for college leaders.
"We discussed a couple of renditions of what the program would look like," Eden said. "A committee looked at options such as a food voucher program or a full food bank. After some discussion, we landed on what we could get up and running the fastest."
Eden reached out to Second Harvest Food Bank in Nazareth for advice, and the college is considering whether to expand the program in the future.
"We might consider turning it into a food pantry long term, but the idea was to provide at least some immediate options for students," Eden said.
The program officially started Oct. 1, 2017. The LCCC Foundation provided funds to start the program, and monetary or food donations are being accepted at all of the campus sites.
The program offers individual items including soups, fruit cups, peanut butter, applesauce, granola bars and macaroni and cheese. Students only need to provide their name and student ID number – no other documentation or financial information is needed. Students can pick up two items per week at Berrier Hall at the main campus in Schnecksville, or at the front desk at the campuses in Allentown, Tamaqua and Jim Thorpe.
LCCC is currently working to establish a committee of staff and faculty, community members and LCCC Foundation board members who are willing to help turn the program into a full food bank. The college is also exploring a possible partnership with Second Harvest Food Bank to expand the program.