LCCC graduate leads National Student Nurses Association
By Leanne Recla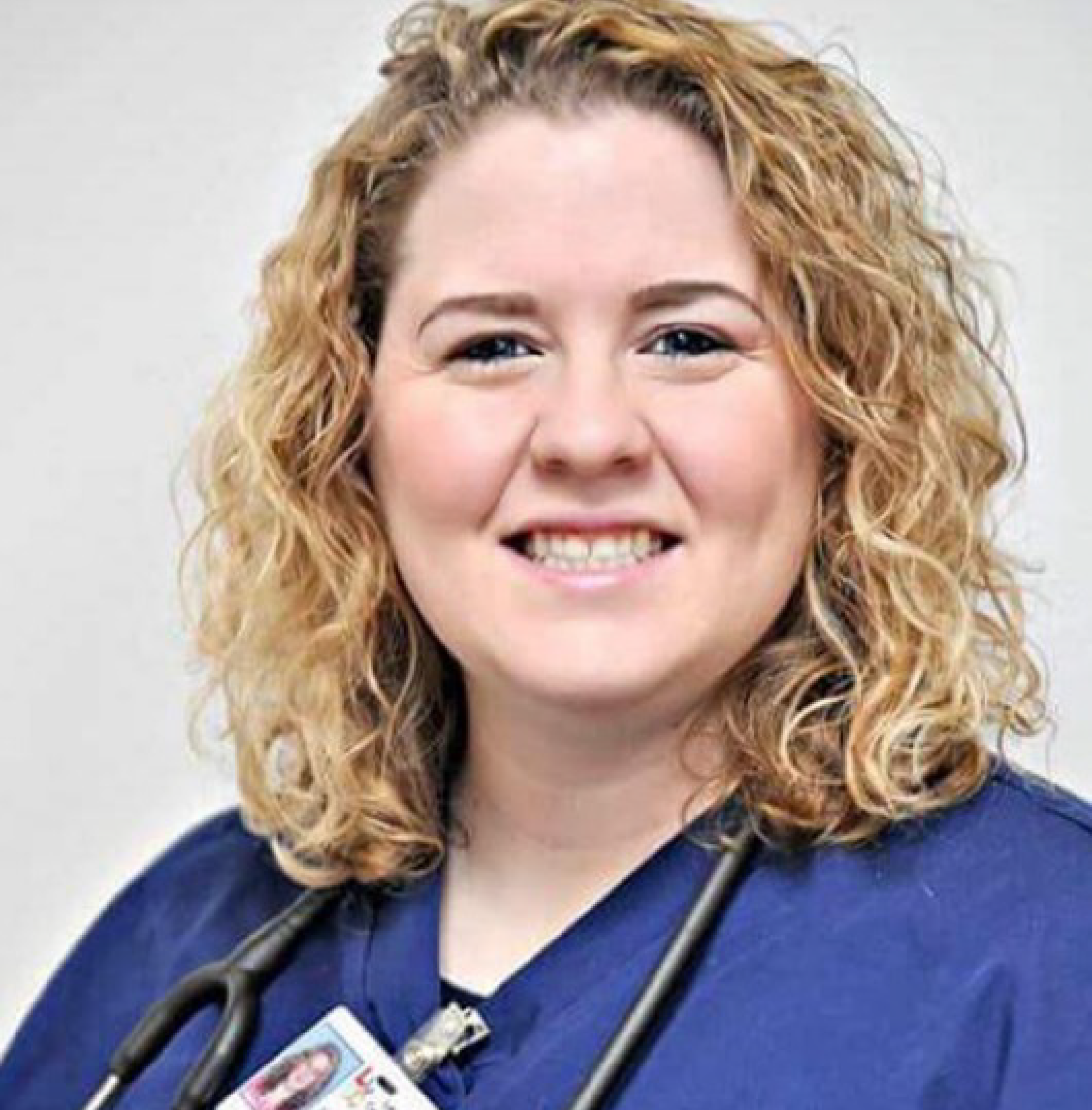 When students get involved in their college community, it can open doors for them in unexpected ways.
Jennifer Kalenkoski was admitted to Lehigh Carbon Community College's nursing program in 2015 and attended a meeting of SNAP, which is the local chapter of the Student Nurses Association of Pennsylvania.
Now, she's the president of the National Student Nurses Association and represents student nurses at conferences around the globe.
"I would encourage nursing students to get involved in SNAP," Kalenkoski says. "Opportunities open up for you if you take advantage of what they have here at LCCC."
Kalenkoski started her college education at a four-year university, but after three years and growing student loans, Kalenkoski said she still hadn't decided on a career.
Around the same time, her aunt became ill and needed around-the-clock care. So, Kalenkoski returned home to Shenandoah, Pa., to help her family care for her aunt.
"While I was taking care of her, I got to see nurses who were really, really great, and I got to see a lot of nurses who were really terrible. One nurse actually made fun of my aunt, and my aunt would refuse to go to the hospital because of that one person."
Those experiences inspired Kalenkoski to pursue a career in the health care field, and she enrolled in general education courses at LCCC's Tamaqua site while also working full time at Amazon. She was then admitted into the Nursing AAS program and graduated in May 2017.
"LCCC was flexible. It fit into my schedule," Kalenkoski says. "The two biggest things that made me choose LCCC were flexibility and affordability."
Kalenkoski joined SNAP and immediately became one of the club's officers. Soon after, the president of the club resigned, and Kalenkoski stepped up to fill that office.
She attended a state convention as president of the local SNAP chapter and decided to run for the position of Southeast Regional Coordinator at the state level. After winning, she then decided to pursue the position of Breakthrough to Nursing Director of the NSNA.
"The NSNA on the national level is so in-depth. It really is a pre-professional organization. They work very closely with the ANA (American Nurses Association), which has consultants that sit in on our meetings. They also advise us, because we are students, so it's a big learning experience."
During this time, Kalenkoski attended a convention in Dallas, Texas, during which she spoke to a representative from the Mayo Clinic in Rochester, Minn. Despite thinking that she wouldn't be selected, she applied and was offered a position with the hospital's Medical Cardiology Progressive Care Unit. She is moving to Minnesota this summer to begin her new position there.
While serving as the NSNA's Breakthrough to Nursing director, Kalenkoski decided to run for president of the NSNA. She was required to participate in a debate on the nationally relevant topics of physician-assisted suicide and federal vaccination regulations for children.
"It was a good debate. Then, I gave a speech and ended up winning," Kalenkoski says.
As part of her duties, Kalenkoski ensures that the NSNA's committees establish and accomplish their goals, and she will represent the organization at various conventions throughout the year, including the International Council of Nurses Congress in Barcelona, Spain.
"You can really connect with students through a pre-professional organization. It gives you the groundwork to then get into a professional organization."
In addition to Kalenkoski's new position with the Mayo Clinic in Minnesota, she will begin working toward her bachelor's degree in nursing online through Central Methodist University in Fayette, Miss., this fall.
For more information on LCCC's nursing programs, visit the Nursing (ADN) program page.