LCCC Construction Management Alum Builds a Career in Hawaii
By Sara Hodon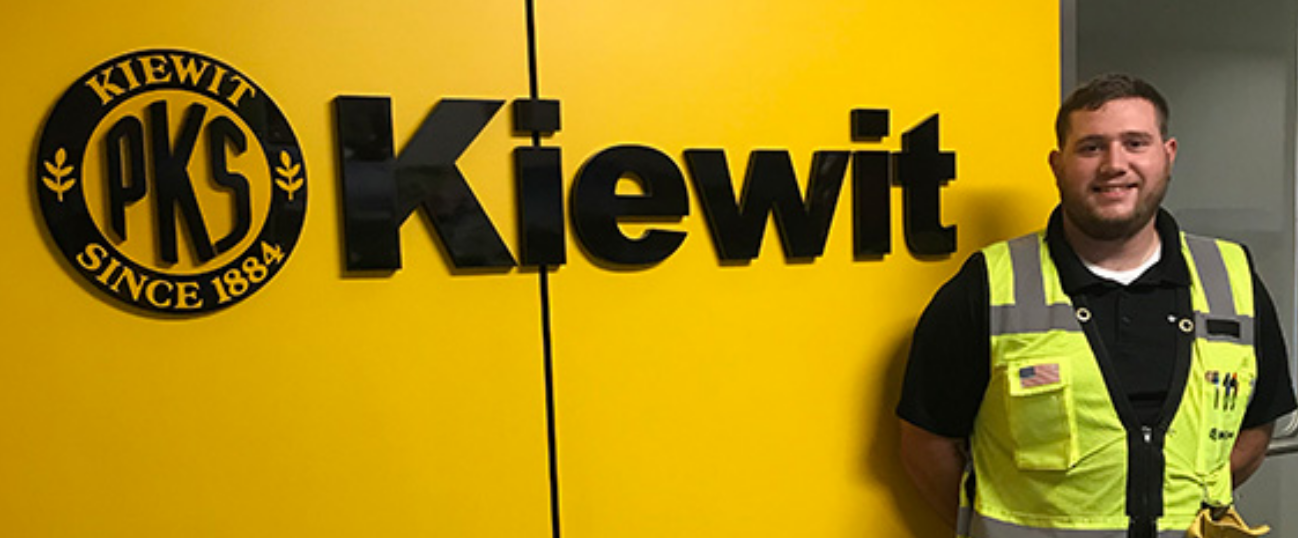 A lifelong drive to understand how things work recently led a Lehigh Carbon Community College alumnus to accept the job offer of a lifetime – in Hawaii.
Mark Williams, a 2017 graduate of LCCC's construction management program, is now a field engineer for Kiewit, a Fortune 500 contractor. He is based in Honolulu, Hawaii, and will be responsible for overseeing projects at job sites throughout the Pacific Northwest.
For Williams, who graduated from Panther Valley High School and lived in Lansford before moving to Hawaii, it's an opportunity to do what he loves in a beautiful location.
"My dad and grandfather were both in construction and I was fascinated. I like to see how things work," Williams said, adding that his grandfather worked all over the United States, primarily in the Mid-Atlantic. "I knew of this company, so I sent them my resume. I got a call back a few days later saying they wanted to interview me."
Besides project management responsibilities, Williams' job duties will include quantity takeoffs and estimating.
"Eventually, I'm sure I'll be moving to the other states (Williams' service area includes Alaska, Washington, California and Oregon), but I will be based in Hawaii for now." According to Kiewit's website, the company offers construction and engineering services in a variety of markets including transportation, water/wastewater, power, oil, gas and chemical, building and mining. Headquartered in Omaha, Neb., the company has a workforce of 20,000 employees with active projects in the United States, Canada, Mexico and Australia.
Williams says his education at LCCC equipped him with the skills and confidence he needs for his new position. He credits the coordinator of the construction management program, Jim DePietro, as one of the instructors who guided him.
"He helped me get to where I wanted to be. The program is centered on residential housing, but I like civil construction and working with big equipment."
DePietro said Williams was already motivated when he started the program.
"He came to us very focused with a desire to build a career in construction," DePietro said. "He worked really hard in all of his classes and was always relating his classroom subjects to actual construction projects around the area as he saw them. He caught on very quickly and was able to master the material with little effort."
One of the most appealing aspects of the construction industry as a whole is its variety, according to DePietro.
"The interesting and unique aspects of this field are that each project is so different," DePietro said. "Either the size of the project or the scope of the work can be different from day to day. Small projects to large projects, commercial jobs to residential jobs, schools and hospitals, et cetera. Then throw in the weather and that really is the challenge that will make each day so very different."
One of the most important lessons Williams learned while at LCCC, which he said he would pass on to any student regardless of major, is to "just put yourself out there. This is one of the biggest lessons I learned toward the end of when I was looking for jobs. Don't just apply to a few places. When I was first looking for jobs, I sent out 25 to 30 resumes and I heard from one or two places. You have to keep sending them out."
DePietro said the construction management associate degree program is ideal for students who enjoy solving problems, want a different set of tasks every day, and are very hands-on. As the industry evolves, DePietro says the job opportunities will evolve with it.
"This is a very challenging career with lots of growth opportunities. It offers the possibility to work directly at the job site with all of the members of the build team or to work remotely from a construction office and visit only when scheduled meetings are held," he said. "The most rewarding part of this profession is that every project that is completed is standing tall for you to see the results. That represents all of the time and effort that went into it to make the customer satisfied."
For more information on LCCC's construction management program, contact DePietro at jdepietro@lccc.edu or 610-799-1524