Investing in Community
By Jill Yapsuga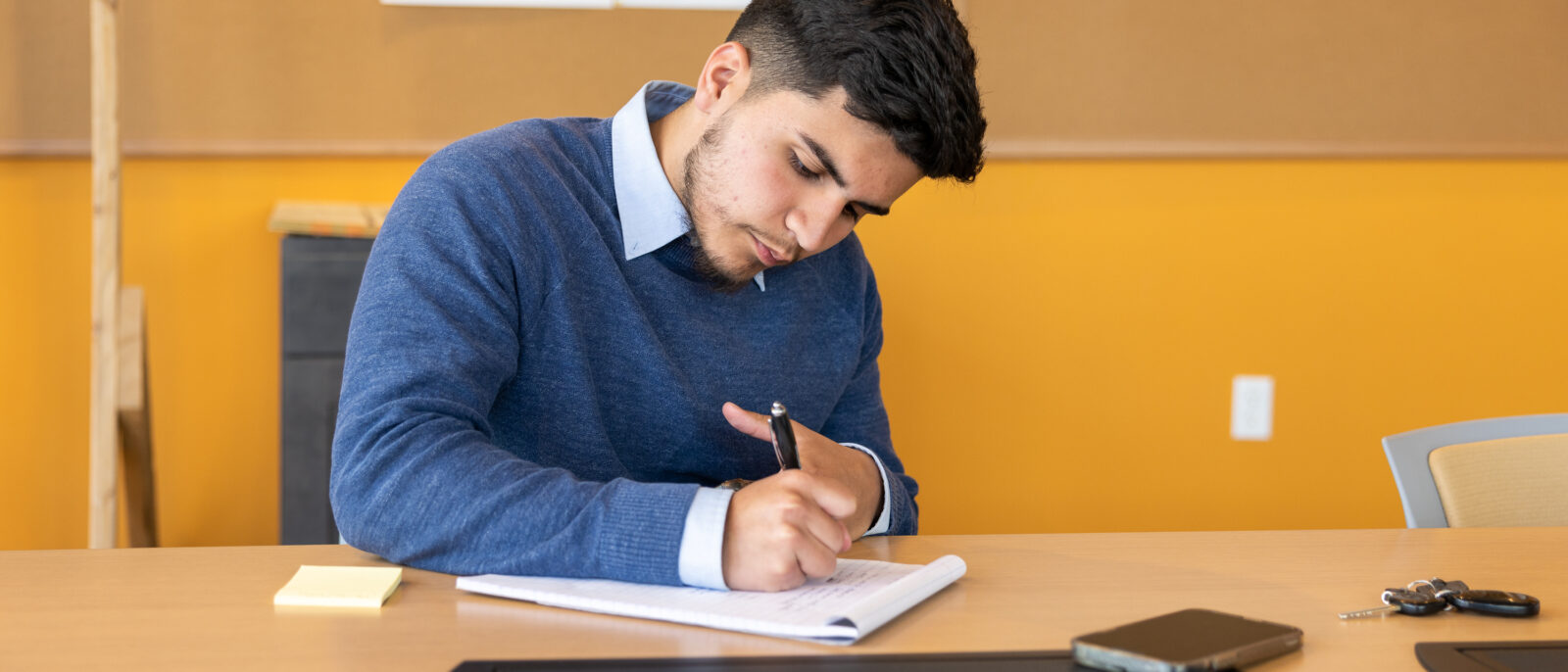 Allentown is a racially and ethnically diverse community and to make sure that real estate owners and investors reflect that, LCCC has partnered with the Real Estate Lab, an Allentown nonprofit that aims to prepare budding entrepreneurs with the tools needed to succeed in real estate investment. "People often come to us with no previous real estate knowledge or experience," says Yusuf Dahl, co-founder of the Real Estate Lab. The Real Estate Lab has partnered with Lehigh Carbon Community College to provide students who have completed the free community course offered at the lab with prior learning credits toward a business degree at LCCC.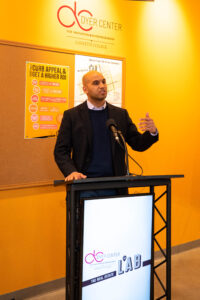 According to Dahl, the 10-week Real Estate Lab course, "provides the knowledge, networks and capital to help underrepresented aspiring entrepreneurs get started in real estate." Each two-hour class is split between that week's lesson and a subject matter expert, thereby increasing the networking connections students can make throughout the course.
In Allentown, the opportunity to invest in real estate is especially appealing given the disparity in the market. As Dahl points out, "Allentown is becoming more and more diverse, but if you look at who owns property, it does not reflect that same level of diversity. Real estate historically has been the best asset class to build wealth."
The Real Estate Lab is a joint venture between Dahl and co-founder and president of City Center Investment Corp., J.B. Reilly. The lab's mission is to foster community development by "aligning the economic self-interest of residents with positive neighborhood outcomes".
Manuel Casanova of Allentown has gained a host of knowledge from the Real Estate Lab. The highly motivated 20-year-old owns six units with his older brother, who helped him enter the world of real estate investing early.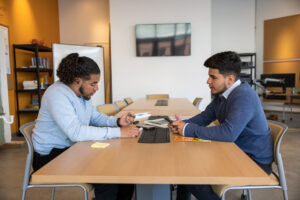 He is currently studying Business Administration to gain the skills needed to be an entrepreneur. "I thought this would give me better foundational skills and knowledge on how to run a business because eventually I want to own my own real estate firm," he says.
For the Real Estate Lab, located just blocks away from LCCC Allentown at the Donley Center, a partnership between LCCC and the lab is all about creating the pathway to a future in business for students who choose to continue their education beyond the 10-week lab course.
"Real estate is a business. We always encourage our participants to continue their education. To be able to provide a seamless transition for a person who wants to continue that business education with an institution like LCCC where they're coming in with some credits, I think that's a phenomenal and unique element to this program and it reflects the ethos of community partnerships that are the bedrock of the Real Estate Lab," says Dahl.
As Dahl points out, the path from the Real Estate Lab to LCCC is especially appealing to students like Casanova, who are interested in going on to have their own business, "Manny going through the Real Estate Lab, buying a property, now continuing at LCCC to gain more business skills – that's going to help him further scale his business…that is powerful."
For more information on prior learning credits or the partnership between the Real Estate Lab and Lehigh Carbon Community College, contact James Ayrton, Associate Dean of Curriculum, Assessment and Articulation, at jayrton@lccc.edu.