Driven to Succeed
By Megan Sciarrino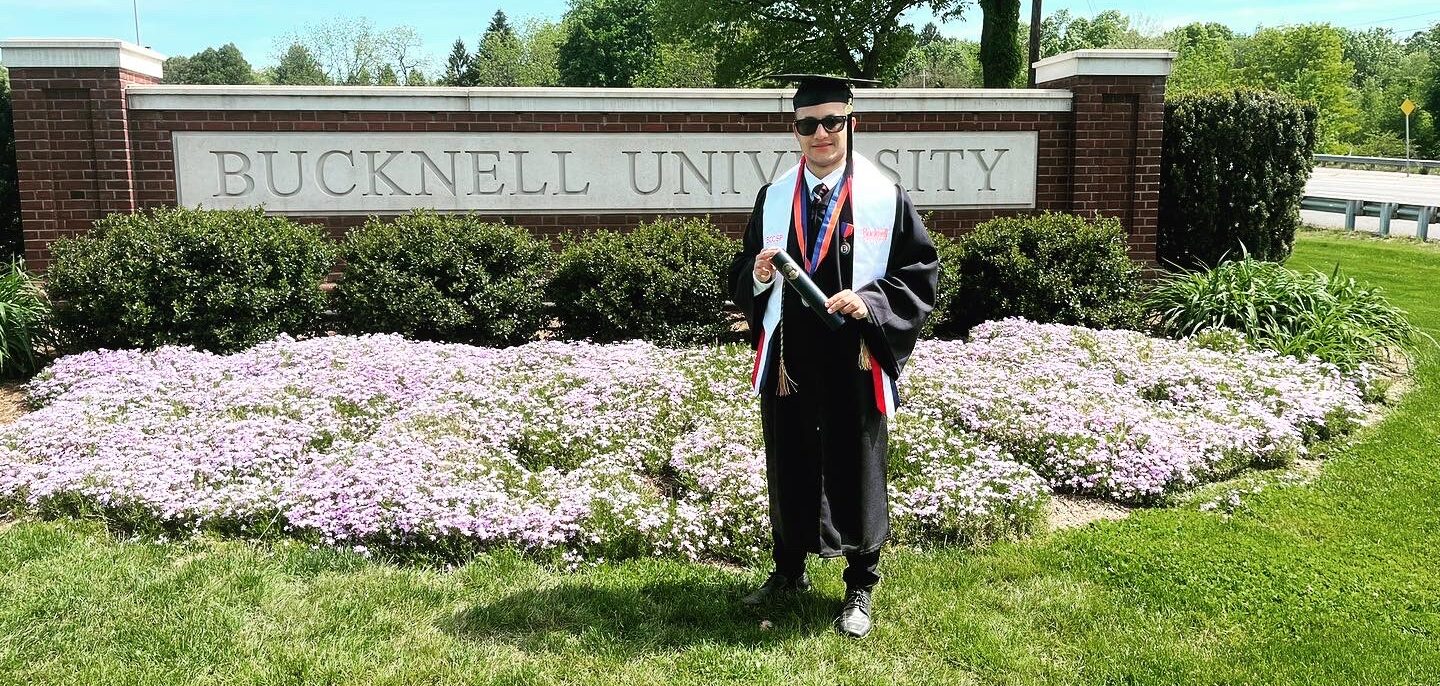 Cristian Vasquez is not one for quick fixes, short cuts, or skipping steps.
In 2016, at age 19, he arrived in the United States from the Dominican Republic. He did not speak English. He did not have a job. He did not have a learner's permit, let alone a driver's license or a car. But he was 100% going places.
Today, Vasquez is a first generation college graduate with an amazing drive to succeed, and he says Lehigh Carbon Community College helped him make his start—from the very beginning. 
"I've seen a lot of people skip things, and it doesn't end well," says Vasquez. "I like to start at the beginning and move my way up."
In the D.R., at the encouragement of his father, Vasquez was studying civil engineering, but the abrupt move to America opened him to pursuing his true passion—numbers.
He crunched the math of holding a job while going to college, and he was fully invested in his future. The next five years for Vasquez involved noncredit and credit ESL courses, and then his associate degree in business administration.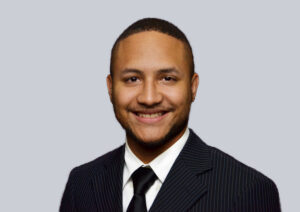 Starting with the Basics
"I started with the basics. And for me, that was English," says Vasquez. "I didn't know how to say or write anything."
Vasquez was hungry not just to learn the language and the culture, but to be engaged in a college community where he was providing value. He became a student-worker with the ESL program, interacting with local high school students who, like him, were curious about college, a career, and the prospect of a bright future.
In 2020, Vasquez was inducted into LCCC's Phi Theta Kappa chapter of the national honor society for two-year colleges, and later served as chapter vice president.
His leadership skills and student involvement merited him a full-tuition scholarship to transfer into Bucknell University's Community College Scholars program.
Trusting in His Foundation
When it came to the rigor of writing papers and doing presentations at Bucknell, Vasquez says he could trust in his foundation from LCCC. He was challenged, but more than ever, he was prepared, and he continued to lean in for leadership opportunities.
He earned a competitive and prestigious spot as a Freeman Fellow in Bucknell's College of Management to be a teaching assistant and mentor to first-year students.
"I thought back to my time with high school students through the ESL program at LCCC. I talked about how they wanted to go to college but were afraid because English was their second language. I told them, 'Hey, if I did it, you can do it.'" says Vasquez. "I helped mentor them and I think that helped me become a Freeman Fellow at Bucknell."
Life Lessons Abroad
At Bucknell, Vasquez studied business administration with a concentration in global management. His curiosity landed him in Ireland for a study abroad internship with the World Trade Center Dublin.
He participated in sales development meetings, crafted an import-export plan for a London-based company, plus gained experience in research and marketing.
Finding himself removed from his family for the first time ever helped Vasquez grow personally, too.
"I came from the D.R. to the U.S with my family and we all helped each other, but when I went to Ireland, I was by myself and that helped me become more independent." says Vasquez. "Academically, yes, I was studying abroad, but I was also seeing cities and going to restaurants with friends. That was big for me as a transfer student."
Vasquez graduated from Bucknell with a bachelor of science in business administration in May 2023 and is now a management trainee with M&T Bank in Hartford, Connecticut.
"This is a development program, so I thought it would be perfect for me. It's a combination of training and me getting to provide value," says Vasquez.
Community. Family. Action. Belonging. 
Vasquez stands by his step-by-step process. It's his leadership hallmark. He's interested in becoming a branch manager, engaging with the local community and forwarding the LCCC-brand of personal interactions that have brought him this far.
"If I had to describe LCCC I would use these words: community, family, action, and belonging," says Vasquez. "I found a place where I belonged right away, faculty that felt like family, and I had opportunities to contribute to the LCCC community."
Vasquez aspires to earn his master's degree in business administration, but he's not about to start skipping steps. To best serve his future peers, he first wants to gain more professional experience.
"For an MBA program, I think you have to ask yourself 'What do I bring to the table?'"
Vasquez certainly brings a lot, and with his history of dedication and focus, his love of numbers adds up. He can count on success.