Aviation Division
Let your career take flight in as little as 24 months with an aviation degree from LCCC.
This is a career with wings! Many studies over the past few years predict a growth shortage of pilots worldwide and that the number of pilots entering the profession is dropping. A degree in one of the two aviation programs at LCCC can prepare you for this promising field.
Students can choose from two Aviation programs that prepare you to work as a commercial pilot, certified flight instructor or in an aviation-related field. All aviation courses are taught at Lehigh Valley International Airport.
Start your career in aviation, today.
The LCCC Aviation department has given wings to pilots who fly with:
Air Products Flight Department
Air Wisconsin (United Express)
Delta
East Coast Jets
Johnson and Johnson Flight Department
Lehigh Northampton Airport Authority
Millennium Aviation
NetJets
Northwest
Southwest
Spirit Airlines
U.S. Military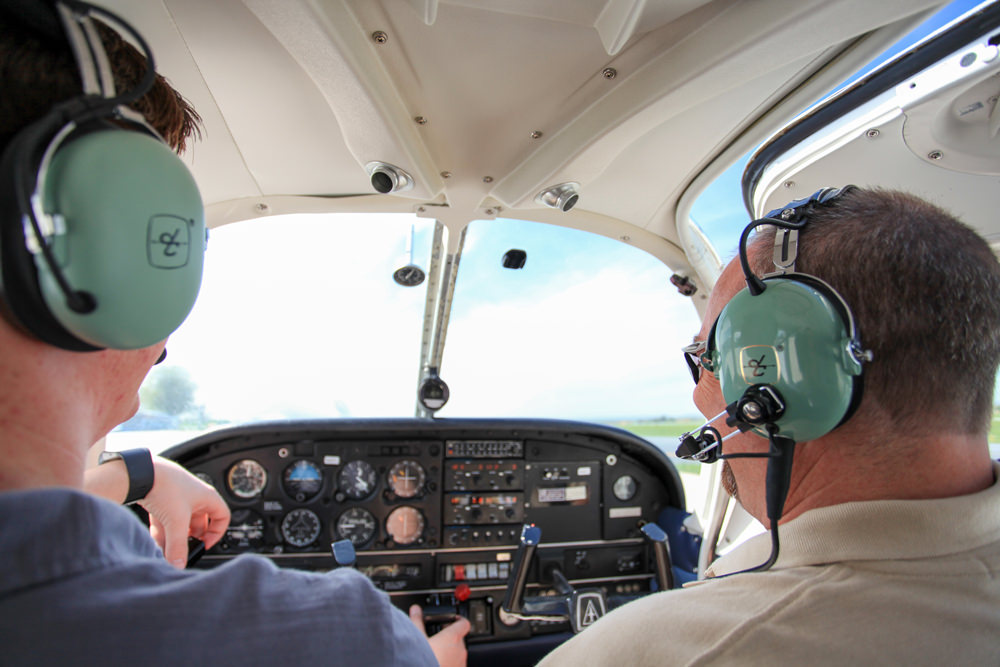 Our programs
Professional Pilot A.A.S. (AVP) —  Students earning this degree have the opportunity to earn the commercial pilot certificate for single and multiengine airplanes, an airplane instrument rating and the Certified Flight Instructor certificate. Graduates of this program may begin their aviation career as a flight instructor, leading to a position as a corporate or airline pilot.
Aviation Science A.A.S. (AVS) — This program blends aviation and management studies into a degree that includes earning the private pilot certificate as well as business, computer and liberal arts courses. Graduates may become airport operations inspectors, airport managers, fixed-base operator managers, corporate or airline scheduling coordinators and customer service representatives.
Boeing: Current Market Outlook 2016-2035
Our approach
Hands-on training using the latest technology in-flight training devices, including full-motion and static flight simulators, while learning from our faculty of experienced flight instructors.
Want to find out more information about career outcomes and job prospects with a degree in aviation? Visit the Bureau of Labor Statistics website for more information about a career as an Airline and Commercial Pilot, Aircraft and Avionics Equipment Mechanic and Technician, or Aircraft Mechanic and Service Technician.
Scholarships are available through Aero Club of Pennsylvania, Advisory Council of Pennsylvania, the Aircraft Owners and Pilots Association, the Experimental Aircraft Association, and The Eastern Pennsylvania Chapter of the 99's.
Contact us today for more information about LCCC Aviation program offerings and to determine which program is right for you. Please contact either LCCC Chief Flight Instructor Aram Basmadjian at abasmadjian@lccc.edu or Aviation Program Instructor Roger Matteson at rmatteson@lccc.edu.
Aram Basmadjian
Chief Flight Instructor
Lehigh Carbon Community College
600 Hayden Circle
Allentown, PA 18109
abasmadjian@lccc.edu
(610) 264-7089
Roger Matteson
Aviation Instructor/Program Coordinator
Lehigh Carbon Community College
600 Hayden Circle
Allentown, PA 18109
rmatteson@lccc.edu
(610) 264-7089