LCCC's New Diversity Task Force
By LCCC Staff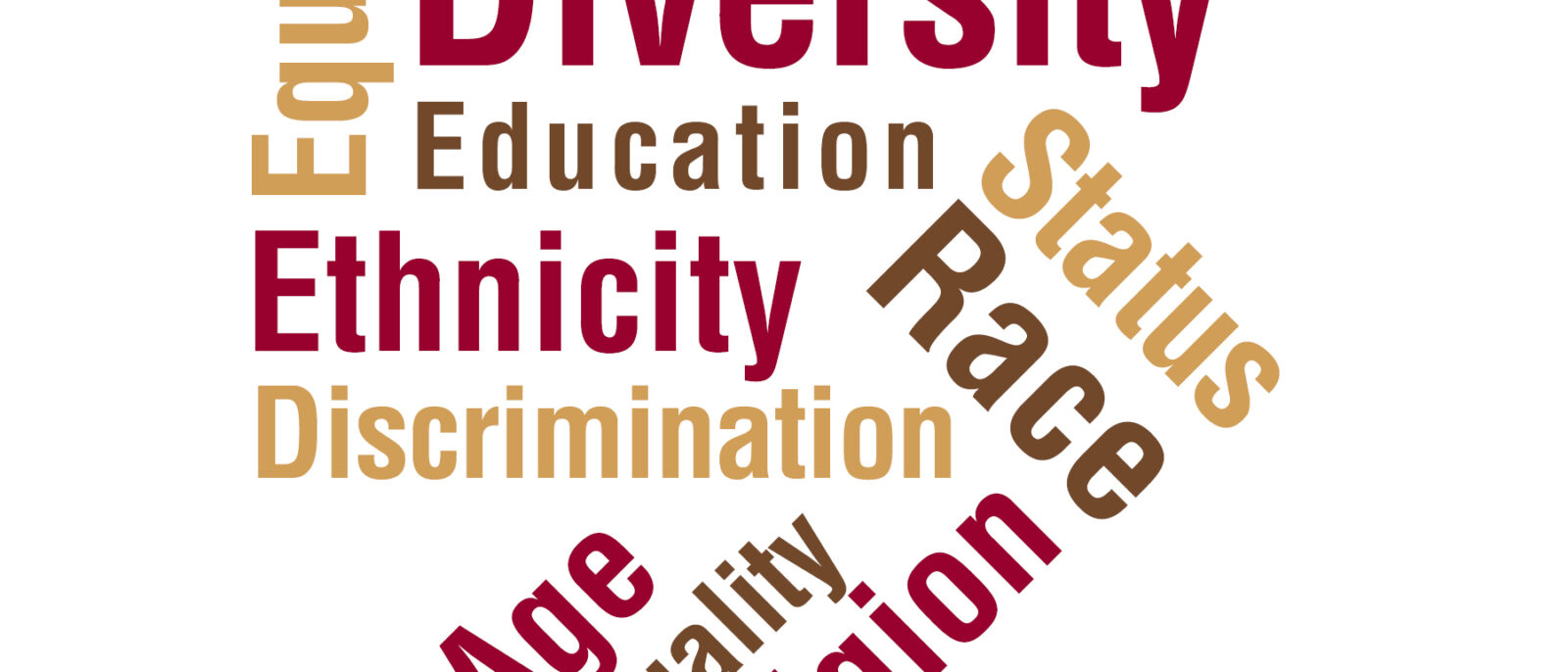 In 2016-17, the theme of diversity will take center stage as an institutional and presidential focus. The priority is to increase diversity on campus, both in terms of student demographics and employee hiring and opportunities. Several steps have been taken to achieve this goal, and over the next year, many efforts will come to fruition.
Many of the initiatives will be led by a new Diversity Committee, working closely with President Dr. Ann Bieber. Dr. Andra Basu, interim dean of the School of Humanities and Social Sciences, chairs the committee. Members represent all areas of the college and will explore three focus areas at LCCC: 1) hiring process and procedures, 2) diversity training and workshops, and 3) community outreach initiatives.
The diversity committee will plan a series of events and activities for the year, including national speakers and monthly events open to students, staff and faculty. Planned events include:
September – Sexual assault awareness and prevention
October – Disability Awareness and Hispanic Heritage
November – Veterans recognition
December – Religious leaders panel
January – Martin Luther King, Jr., Day
February – Black History Month
March – Women's History Month
April – Earth Day
May – Memorial Day Veterans
June – PRIDE
Lehigh Valley County Commissioner David S. Jones, Sr., offered the keynote address for semester kickoff convocation ceremonies in August, speaking on "Moving From Diversity to Inclusion: Redefining Organizational Excellence in the 21st Century." In 2008, Jones became the first African American to serve on the Lehigh County Board of Commissioners. He is also one of the newest members of the LCCC Foundation Board. He is lead pastor at New Vision Church, founder and principle of the Jethro Project, which partners with churches and non-profit community groups to strengthen their organizational structure, and serves as the executive director for the Lehigh Valley My Brother's Keeper Initiative.
In June, the college's Schnecksville campus hosted the Career Summit organized by My Brother's Keeper of the Lehigh Valley to introduce high school students to career options. More than 250 students learned about careers from professionals who share similar backgrounds. The college has committed to supporting the organization, whose mission is to close opportunity gaps and strengthen outcomes for all Lehigh Valley youth, especially Black and Latino boys, to achieve their full potential.
The college is focusing on initiatives to increase enrollment of Hispanics at LCCC and working towards a Hispanic Serving Institution designation, which requires that our student body is at least 25 percent Hispanic/Latino. In addition, targeted marketing will reach out to this population with Spanish-language advertisements.