55 Years of Family and Giving
By LCCC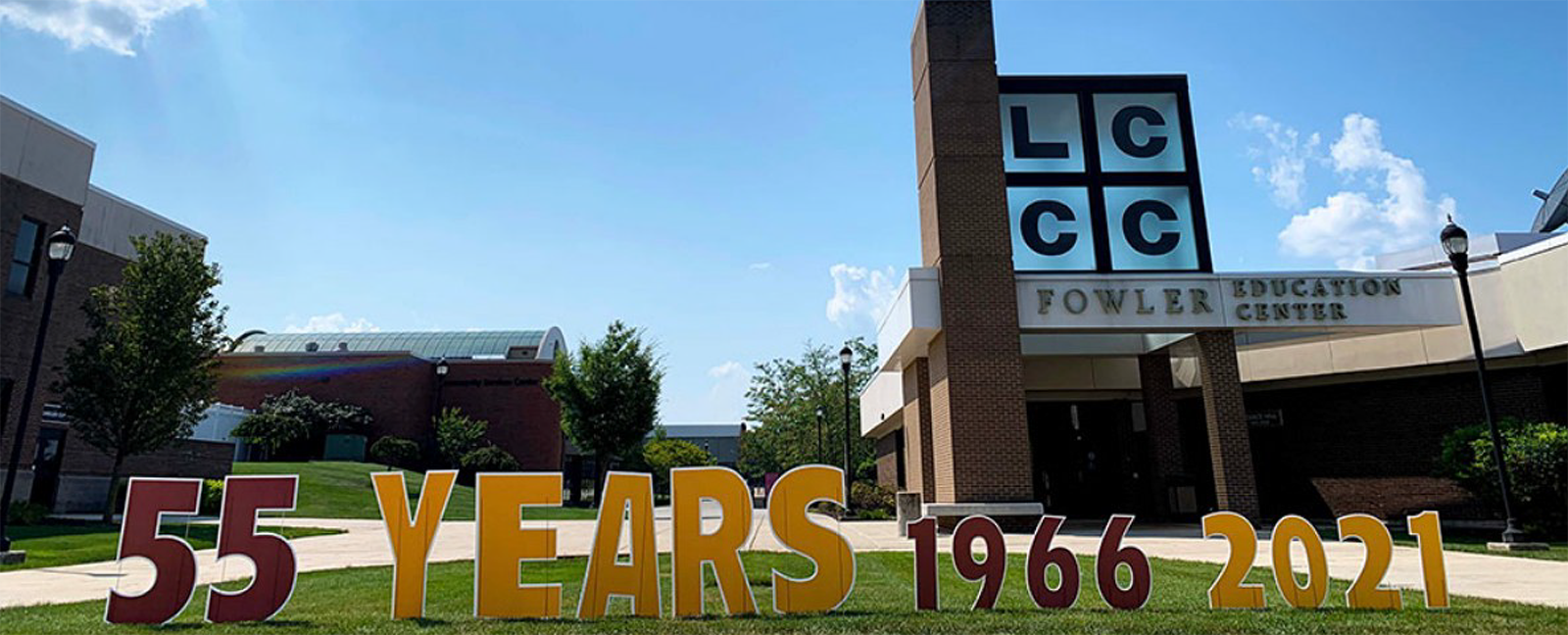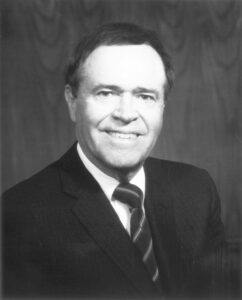 Fuller Family
C. Thomas and Alexandra H. Fuller donated the land on Trexler Orchards that would eventually become LCCC's Schnecksville campus. The generous donation allowed LCCC to move from Lehigh County Courthouse in Allentown to the 153-acre site that would house classes, offices, a library and cafeteria beginning in the spring of 1969. The Fuller family made a lasting impact on the college through their donation.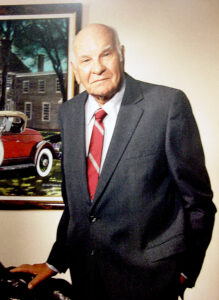 Morgan Family
As a long-time resident of Tamaqua, John E. Morgan had a wish to enhance opportunities for his neighbors so they could remain in the community. To that end, the Morgan Trust contributed $4.75 million to Lehigh Carbon Community College to open the John and Dorothy Morgan Center for Higher Education in 2002. The trust also established a fund that provides scholarships to Tamaqua Area High School graduates to attend LCCC at no cost.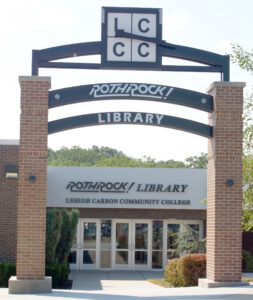 Rothrock Family
In 2008, the college's Rothrock Library was named in memory of Debra Ann Rothrock-Chiaradia and made possible by the generous donation of Bruce Sr., Velia, Bruce Jr., David and Dean Rothrock. In 2017, LCCC named the lobby of the Community Services Center on the Schnecksville campus after the late Bruce Rothrock Sr. Additionally, Rothrock and family started the Bruce L. Rothrock Sr. Entrepreneurial Scholarship Fund, benefiting LCCC students.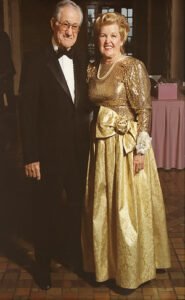 Stabler Family
Donald B. and Dorothy L. Stabler recognized the importance of education and were aware that many young men and women may not be able to attain the benefit of higher education without financial assistance. The Stablers also believed the recipients of financial assistance should recognize an obligation and be encouraged to pass along the benefits of their own education so that others may also benefit. In 2015, the Stabler Foundation made a gift of $500,000 to the LCCC Foundation to provide scholarships to at least 15 area students. LCCC's baseball field is also named for the Stabler family in honor of their support of the college.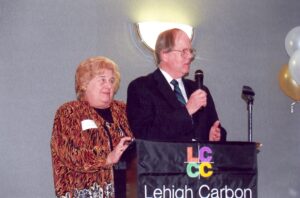 Fowler Family
In spring 2007, LCCC dedicated the Fowler Education Center in Science Hall in recognition of generous donations of Marlene ("Linny") and Beall Fowler. The Fowlers were well-known in the Lehigh Valley area for their tireless and generous support of good causes—foremost among them higher education and the welfare of children and youth.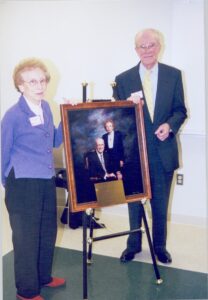 Donley Family

LCCC's Allentown site was renamed the Inez and Edward Donley Center in the fall of 1999, thanks in part to a $300,000 donation from the philanthropists, the largest ever received by the college at that time. Edward Donley, the former chairman of Air Products and Chemicals, was a major proponent of education.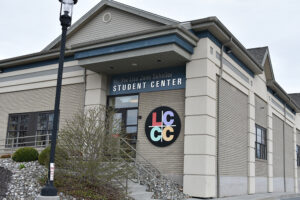 Scheller Family
The Scheller Family has been integral to several LCCC projects at multiple locations. On April 6, 2009, the Scheller Student Center in Tamaqua was opened, thanks to the generous donation of Lisa Scheller. The center includes student space, classrooms and a state of the art nursing simulation lab. The Scheller family also funded two scholarships: the Lisa Jane Scheller Technology Scholarship to help students transition from Lehigh Career and Technical Institute to LCCC, and the Scheller Family Foundation Scholarship, which provides aid to deserving Schuylkill County residents who are graduates of LCCC and who wish to pursue their education at a university that is part of the Pennsylvania State System of Higher Education.
Shoemaker Family
In 2018, LCCC renamed the Student Union at its main campus to the Byron L. Shoemaker Student Union, in honor of a generous contribution that will provide scholarships to students. The Byron L. Shoemaker Foundation and its trustees, Jim M. Wood, Nancy L. Matyascik and Richard A. Cassar, established the scholarship in Shoemaker's memory with a gift valued at more than $300,000 in November 2017.
The Shoemaker Scholarship is given to students from the Lehigh Valley and Lehighton who major in health care, accounting, business administration, business management or education. Recipients can be either a recent high school graduate or returning adult.
Wilson Family
On October 1, 2002, LCCC dedicated the Dr. C. Eugene Wilson Educational Support Center at the college's Schnecksville campus. The LCCC Foundation received a $1.3 million estate gift from Dr. Wilson, a Lehigh Valley physician for over 30 years. Because of this generosity, the Foundation was able to build this addition to Science Hall to centralize the college's Educational Support Services.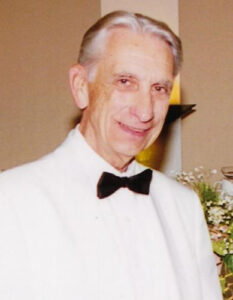 Clifford Miller
Clifford F. Miller, one of the first professors hired to teach at LCCC, donated a gift of nearly $1 million to the college in 2020 to be used for scholarships for students studying technology. In recognition of this contribution, the Student Services Center on the Schnecksville campus was renamed in his honor. A native of Reading, Pa., Miller was an Army veteran, having served during World War II. He taught mechanical drafting at William Allen High School from 1958 to 1968, before joining the faculty at LCCC.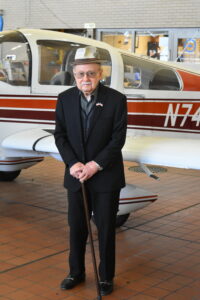 Nevin Remaley
A $1 million gift from Nevin Earl Remaley, a former airline pilot originally from Lehighton, provides scholarships to students in the Aviation program at the college. In honor of this generous contribution, the Technology Center on the Schnecksville campus is now named the Nevin Earl Remaley Technology Center. Remaley earned his bachelor's degree in corporate accounting and business administration from the Allentown Business School, then worked for a New York brokerage firm, where he sold stocks and securities on Wall Street. He became hooked on flying after flying a trainer Piper Cub out of the Lehighton Airport. He went on to become a commercial airline pilot for Allegheny Airlines and U.S. Airways and retired as a captain after 25 years.